Change is hard. Ending one thing and beginning another can cause stress, and can even end up feeling like a poignant loss. It's no different in the realm of synagogue life. When a long-serving rabbi leaves his or her position, the congregation may feel as though they exist in a vacuum and may need to go through a sort of grieving process before moving on.
The local community is in the unique situation of having had two rabbis of well-established congregations leave their pulpits in the course of one year. Both Beth Tikvah Congregation, Richmond's Conservative synagogue, and the Renewal synagogue in Vancouver, Or Shalom, are in the process of adjusting to life after the leadership of rabbis who had been with them for nearly a decade.
Beth Tikvah's Rabbi Claudio Kaiser-Blueth has retired from synagogue leadership, serving over the years as a congregational rabbi in both South and North America. Or Shalom's Rabbi Laura Duhan Kaplan, who got smicha (rabbinical ordination) after a career as a university philosophy professor, has returned to academia; she is now interim director of Iona Pacific Inter-Religious Centre at the Vancouver School of Theology at the University of British Columbia.
The vacuum left by the departure of two such well-loved rabbis is not easy to fill. Both congregations have taken the course recommended by their movements for rabbi replacement: hire an interim rabbi to assist with the transition.
According to Rabbi Howard Siegel, Beth Tikvah's interim rabbi, the position of interim rabbi is now a career choice, even for young rabbis starting out.
"The Reform movement has a very sophisticated course for interim rabbi training," he told the Independent. "There is a seminar the Conservative movement provides to specialize in this area, as well." Siegel has acted as interim rabbi for a number of congregations over the course of his career and mentioned that he could lead the seminar with the experience he has accumulated.
Prior to becoming a rabbi, Siegel earned a bachelor of science from the University of Minnesota, a bachelor of Hebrew literature from the University of Judaism in Los Angeles and a master of arts in Judaica from the Jewish Theological Seminary, where he also received his smicha in 1978.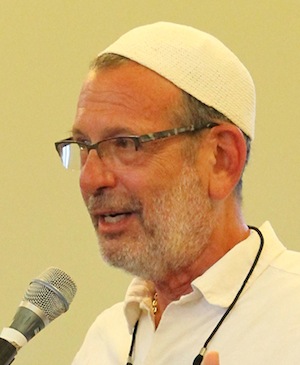 Or Shalom's interim rabbi also has unique qualifications for helping congregants deal with the transition to a new permanent spiritual leader. Rabbi Louis Sutker recently retired from practising psychology. Prior to working in private practice, he was a professor of psychology at the University of Victoria. Sutker came into his smicha later in life, training at the same time as Duhan Kaplan, and he has experience as acting spiritual leader of Victoria's Congregation Emanu-El before they found their current permanent rabbi.
"Being a psychologist is good preparation for being a rabbi, and thinking like a rabbi is good for being a psychologist," said Sutker when asked about his decision to do formal rabbinic studies. He said he is enjoying the experience of working with congregants in a variety of ways, and towards helping them choose their next rabbi.
"Being an interim rabbi is a great experience," he explained. "The expectations are clear. I'm here to help with the transition, to act as a place-marker, and encourage the possibility of doing things differently."
Siegel agreed that congregations become set in their ways and need to redefine their goals when choosing a new rabbi. "The search for a new rabbi is a process. They first need to redefine their mission and purpose … they need to know their goals and find a rabbi to meet the objectives of the community."
Unlike Sutker, who knows his term will end in June 2015, Siegel said that he's happy to stick around for a couple of years. He feels it's his role to slow the congregation down so they don't hire the wrong person. Or Shalom, however, is farther along in the process; they will be soon hosting candidates at the shul.
One bonus of being an interim rabbi, said Sutker, is that he or she has the opportunity for change, as well, while helping a congregation transition.
Siegel, who hopes to retire with his wife to Austin, Tex., once Beth Tikvah fills the permanent position, sees it another way, too. He is thrilled to be in his position, not only because one of his four children lives in Richmond but also because he can be especially forthright as an interim rabbi. "If I'm not happy, I can be open and I don't have to worry that my contract won't be renewed!" he joked.
Michelle Dodek is a freelance writer and community volunteer living in Vancouver.