Richmond city council adopted the International Holocaust Remembrance Alliance working definition of antisemitism Feb. 13 after a contentious discussion, as part of a broader anti-racism framework. The vote was 6 to 3.
Councilor Alexa Loo had originally moved adoption of the IHRA definition but withdrew it and proposed adoption of a broader anti-racism statement. The motion that passed endorsed terminologies and definitions from the federal government's Anti-Racism Strategy, which includes anti-Asian racism, anti-Black racism, Islamophobia and antisemitism.
"Today, Mayor [Malcolm] Brodie and Richmond city council sent a strong message that antisemitism or hate in any form have no place in society," said Ezra Shanken, chief executive officer of the Jewish Federation of Greater Vancouver, in a statement after the vote. "The IHRA definition will help the people of Richmond identify antisemitism in all its manifestations so that they can help put a stop to it and protect the values of diversity, equality and community that we cherish."
Three speakers addressed council supporting the motion and two spoke in opposition. An opponent said the definition is an attempt to "shut down criticism of the Israeli occupation," stating, "A significant amount of what is considered antisemitic is simply critical speech directed toward Israeli human rights violations against Palestinians."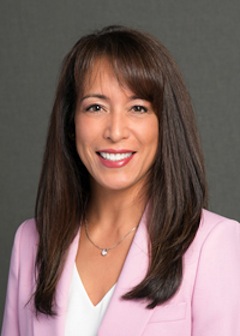 "We're not getting into geopolitics here," said Loo, speaking to her motion. "We're not condoning government actions. But we are setting out what behaviours are acceptable here in Richmond and we're working to keep our community safe."
Councilor Carol Day cited differences of opinion on the definition of antisemitism as justification for voting against it, but the mayor disagreed.
"If unanimity of opinion is the standard here, we will never get there," said Brodie. "I do believe that the community has spoken on this one and that's why I'm going to support what's in front of us."
Councilor Andy Hobbs refuted arguments he had heard that the IHRA definition is "a slippery slope" and contended that adoption would not prevent "anybody from criticizing a state, whether it's Israel or whether it's China or whether it's another country." Those free speech rights are enshrined in law, he said.
Councilor Michael Wolfe, who voted against, said the motion had "put a wedge into the community." He noted that council received 27 messages opposed to the motion and nine in support. "It's 3-to-1," he said.
Day, who with Kash Heed also opposed the motion, noted opposition from, among others, the New Israel Fund of Canada, Canadian Labour Congress, the B.C. Civil Liberties Association, the Canadian Association of University Teachers, 40 faculty associations, Independent Jewish Voices Canada "and even Holocaust scholars."
"Clearly, I don't know as much as the scholars know," said Day, "but if they are against it, why are they against it? Is it our job, as a Richmond city councilor, to override all of these groups that I just mentioned and go with something that has been brought down by the federal government? I don't think it is."
She said that city council's responsibilities are roads and infrastructure. "I think this is, to be honest, way above our pay grade," said Day.
Michael Sachs, a Richmond resident and community leader who is also regional director of Jewish National Fund of Canada, was one of the speakers in favour of the motion. He took exception to Day's comment.
"A city councilor should be representing and serving the citizens of the city and the community," Sachs told the Independent. "In actuality, the fact that she is trying to dismiss it is below the pay grade."
Sachs also noted that Wolfe's argument that he had received a 3-to-1 ratio of messages opposing the motion is a misreading. All five Richmond-based Jewish organizations – Beth Tikvah Congregation, the Bayit, Chabad Richmond, the Kehila Society and Richmond Jewish Day School – endorsed a letter of support. They collectively represent about 4,500 people, said Sachs.
Although Loo had earlier proposed adoption of the standalone IHRA definition, Sachs said he and others agree that the broader scope is preferable. Anti-Asian hatred and antisemitism both saw startling spikes during the pandemic and the demographics of Richmond, which has an Asian-Canadian majority, makes this especially relevant, he said.
While the IHRA definition was adopted as part of a larger package, Sachs said the discussion at council focused almost exclusively on antisemitism.
"The definition is now on record, it's been passed," he said.
Despite assertions that free expression was on the table, Sachs said the facts disprove it.
"At the end of the day, no one's free speech is really being removed," he said. "In actuality, hate speech is still continuing to rise."