Aretha Franklin sings "My Country 'Tis of Thee" at the U.S. Capitol during the 56th presidential inauguration in Washington, D.C., Jan. 20, 2009. Franklin is one of many celebrities who died without a will. (photo by Cecilio Ricardo, U.S. Air Force)
The passing of Aretha Franklin in August sparked a lot of response, once it became known that she did not make a will. It is, in some sense, shocking that, with an estate estimated to this point as valued at $80 million – and, of course, her estate will continue making money, from record sales, merchandising and so forth – somehow she could not find time to make a will.
And she is hardly alone in that conundrum. Many celebrities have died intestate (without a will), as you will see. The real question is why.
Franklin was a brilliant, very hardworking person. She had a gifted voice and she was raised in a musical family – her father apparently sang in church and was a good singer in his own right. Without a doubt, she overcame numerous obstacles, not the least of which was that, at the start of her career, the United States was still a segregated society. The late great singer-songwriter, Otis Redding wrote the song "Respect" in 1965. Franklin turned the well-written song into an earth-shaking song, which was released in 1967. In the Rolling Stone magazine compilation of the top 500 songs of all time, "Respect" was No. 5.
Ironically, perhaps, a relevant portion of the lyrics for this column goes as follows: "I'm about to give you all of my money / And all I'm askin' in return, honey / Is to give me my propers / When you get home (just a, just a, just a) / Yeah, baby (re, re, re, re) / Whip it to me (respect, just a little bit) / When you get home, now (just a little bit) / Ooh, your kisses / Sweeter than honey / And guess what? / So is my money…."
Excellent lyrics, to be sure, and groundbreaking for the times. Perhaps it was a battle cry for millions of women in the day. And it was hardly her only big hit. As most readers will know, Franklin had many major hits.
With such success and obviously a high level of income over many years – how else do you accumulate an estate worth $80 million? – it is not easily understood why Franklin never made a will. As she grew up poor, perhaps nobody could convince her that a will was needed. Perhaps she was busy enough that she felt she could always "do it later" (a common sentiment in North American society), though, given she had pancreatic cancer, she would surely have had time to do some planning.
What we do not yet know is the status of her relationships with her family members. Perhaps she did not want to make a will and was not overly concerned with the distribution of her estate. Perhaps she wanted to bequeath assets to charities, which might have angered her family. Certainly that won't happen now, given the nature of intestacy law. The law of Michigan, Franklin's home state, is that, without a will, an estate is distributed among children. Franklin had four children. But it is presumably possible that the nature of her relationship with her children had a lot to do with her apparent decision to do little or no estate planning.
Some of the other celebrities who did not have wills when they died include:
Sonny Bono, former partner of Cher, died in a ski accident in 1998, without a will. His estate was valued at $4 million. His surviving wife, Mary Bono, had to launch proceedings in probate court to be named executrix.
Prince died in 2016 without a will and with an estate valued at $200 million. Numerous persons claimed to be a former wife, sibling, child or other relative. Though a judge last year ruled in favour of Prince's surviving sister and five half-siblings (to get the estate), others have filed appeals, so the estate will not likely be resolved for years.
Bob Marley died in 1981, leaving no will. Under Jamaican law, his estate was to be given to his wife and 11 children. However, more than 30 years later, the estate remains in litigation.
Jimi Hendrix died in 1970, also without a will. The estate was fully settled 45 years later, with a resolution regarding the commercial use of Hendrix's likeness.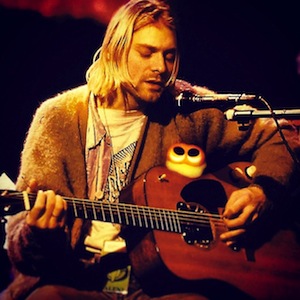 Kurt Cobain, who died in 1994 without a will, left a $450 million estate. The estate was apparently resolved in 2010.
Pablo Picasso died in 1973, leaving an estate that cost $30 million to resolve (in a six-year battle). The incredible artist died without a will … he could have at least painted one!
So, do you really need a will? The short answer is yes, and here are some reasons.
Even if you are a young family with no major assets except for a heavily mortgaged residence, once you have children, you should make a will. A will is the best – and perhaps least expensive – document in which to appoint a guardian for minor children. Without it, grandparents will battle the province for custody of your children.
Another reason to make a will is that an executor is appointed under a will. This means that somebody is there to manage your estate and deal with Canada Revenue Agency, all the beneficiaries, the province, and so forth. Without a will, somebody has to step forward and apply to become administrator. That takes time and, before the Supreme Court of British Columbia grants letters of administration, the would-be administrator has no legal authority, so it ends up taking a lot more time to deal with the estate, and it will probably cost more as well. The beneficiaries will not be pleased.
Yet another reason to make a will is to have control over where, to whom and how much to whom your assets will go. Without a will, chances are that some person you may not have intended will receive something from the estate.
As well, if you own a residence in the Lower Mainland, you have a large estate now. With a will, you can control when a child receives her or his portion of the estate. Without a will, a child will receive their portion when they reach age 19. That may not turn out well because not all 19-year-olds can manage a large inheritance. It may be overwhelming for such a person, having just lost her or his parents.
Having a will brings order to an estate and a family at a time when they need it. And it is a statement of the will-maker's wishes. A person who owns the assets should be able to decide who gets what, and when. That can really help a family.
Whether celebrities have a sense of invincibility, are not getting good advice, or are just like the rest of us – surveys say that half of all Canadians don't make wills – too many of them are not making a will. Their agents should be more firm with them, making sure they see a lawyer and get the advice they need. People do not do their families any favours by not making a will. Those who die intestate may be bestowing attorneys with the major portions of their estates.
Jack Micner is a barrister and solicitor at Spry Hawkins Micner. He can be reached at 604-233-7001 or [email protected].