Over the 11 days of the Vancouver Queer Film Festival, which ended Aug. 25, two directors withdrew their films from the program because the festival included an advertisement from Yad b'Yad, a Vancouver-based group that supports the Jewish LGBTQ community. The advertisement depicted an Israeli flag alongside a pride flag and wished VQFF mazal tov on its 26th anniversary.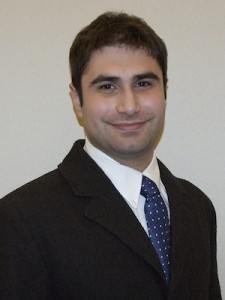 "We formed a few months ago and decided to put ads out in the community to let people know we exist," said Jonathan Lerner, chair of Yad b'Yad. "Our intention was to celebrate pride and congratulate the film festival on 26 years, and we used the two flags to show our solidarity with the community. The ad was not intended to be political."
Patty Berne, director of the film Sins Invalid, was the first to withdraw from VQFF, on Aug. 14, stating she was "angered and disappointed" that VQFF accepted the ad. The ad, she said, "attempts to portray the state of Israel as a friend to LGBTQ communities, particularly in the current moment as the people of Palestine are living through hell and dying in staggering numbers daily."
Can Candan, director and producer of My Child, withdrew his documentary a few days later because, he said in an open letter to VQFF organizers, the festival had not taken a "public and vocal stand against the Israeli government's unacceptable policies." He cited an obligation to join the BDS (boycott, divestment and sanctions) campaign "as filmmakers and human rights activists with conscience."
The filmmakers' withdrawal from the festival was disappointing, said Drew Dennis, VQFF executive director. "We had many conversations encouraging them to keep their films in the festival, so I was saddened that they withdrew, but we want to respect them for the decision they made for themselves."
Dennis said neither of the two withdrawn films contained any content relevant to the Middle East and insisted that VQFF had no political stance. "We heard from a number of filmmakers who were voicing concerns about the ad, but the festival is a place where we bring people together and allow a diversity of viewpoints. Our mandate is pretty simple: to bring communities together and provide a platform for safe, open dialogue around those films."
Mik Turje, another director who raised concerns but did not withdraw his film, also issued a statement, as did Queers Against Israeli Apartheid and the Simon Fraser Public Interest Research Group, a student-run centre. Their statements claimed that ads like Yad b'Yad's attempt to "pinkwash" Israel's image by focusing on the state's gay rights rather than on its treatment of the Palestinians. Turje said although the VQFF has made it clear it has no position on the issue, "I believe that choosing neutrality in a situation of oppression is a form of complicity. The project of pinkwashing dehumanizes Palestinians in our name, it frames Israel as a liberal democracy in our name, and it fuels Islamophobia and racism in our name."
After concerns about the ad were raised back in July, VQFF decided to donate Yad b'Yad's $630 in ad revenue to Just Vision, an organization whose stated goal is to use film and multimedia to help foster "peace and an end to the occupation by rendering Palestinian and Israeli nonviolence leaders more visible, valued and effective in their efforts." Dennis said there's "concern, compassion for what's happening in the region right now, but it's not part of our mandate to look at this, so we chose to make the donation in an effort to contribute in a more productive way."
That didn't sit well with Lerner and members of Yad b'Yad. "By treating our ad revenue differently from every other group and ad, they essentially bowed to the pressure, succumbed to the bullies," he said. "The gay community knows full well what it feels like to be alienated and excluded, but that's what the VQFF is promoting by treating our ad revenue differently. They've made us feel unwelcome because of our religion and our nation of origin." Lerner said Yad b'Yad was not given a choice about where its ad money would be donated. "I don't know much about Just Vision, but we don't support our money being donated. It's not what we paid for," he said.
Dennis said the VQFF board would be meeting in the fall to review its policies and practices, and that the controversy over this year's film festival had raised the fact that "something as complex as this issue is not served by our policy. There wasn't a large organizational decision around advertisements," Dennis said. "We focus much more on the films than on the ads, but there's an opportunity for us to look at that in the fall."
Lerner told the Independent that VQFF has asked for public input on the issue be sent to [email protected].
Lauren Kramer, an award-winning writer and editor, lives in Richmond, B.C. To read her work online, visit laurenkramer.net.