After a successful run in Edinburgh, Scotland, the play My Rabbi, from Sum Theatre, has arrived in Victoria. It comes to Vancouver next month.
The playwrights and performers are Kayvon Kelly from Vancouver and Joel Bernbaum from Saskatoon. Their co-creation is billed as a "comedic drama about faith, friendship and fathers" by taking "a look at old world politics through the eyes of two young guys in a pub."
My Rabbi follows a pair of Canadian best friends that take on divergent spiritual journeys. Arya is a Muslim who searches for cultural identity in the Middle East, while Jacob is a Jew who goes on to become a rabbi.
"The play is about the connection between two boyhood friends but, at its heart, it is about Canadian identity and how that relates to the battle between old world politics and religious boundaries," Kelly told the Jewish Independent in an email interview.
The friendship between Arya and Jacob is based on that shared by Kelly and Bernbaum.
"We used our friendship as a springboard for the story. The base of the friendship is ours," Bernbaum explained.
"Our sense of humor with each other is strongly reflected in these characters," added Kelly.
Kelly said the inspiration for My Rabbi came from his and Bernbaum's cultural backgrounds – Kelly is half Irish and half Iranian, while Bernbaum is Jewish.
"We have always found these differences vibrant and positive," said Kelly. "But, we also acknowledged that, for a great deal of the world, these differences cause the greatest conflict. We wanted to explore why it is this way with [so] many," but not with others.
Both Bernbaum and Kelly have been involved in theatre since a young age, and Kelly explained the origins of their theatre company.
"After we graduated from the [Canadian Centre for Performing Arts]," he said, "we both took advice from our mentor to heart, which was to 'make your own work.' Both of us have always wanted to play a role in the shaping of the Canadian theatre community, and establishing our voices from within it. Forming Sum Theatre is one of the ways we have found to do that."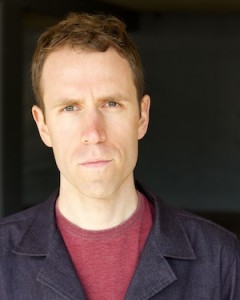 About My Rabbi, Bernbaum said, "Politics, religion and family are all parts of this play, but they are not the focus; they are factors that impact the friendship. We see this play as an opportunity to challenge our audiences to work towards peace and understanding."
Kelly added, "Whether this platform enables conversation into the Israeli conflict, so much the better, but we are not making any direct political comments with this play. We are only asking questions, and making an attempt to boil the immense and often immeasurable global situation into a conversation between friends."
Bernbaum said that, after a performance of My Rabbi "at the Edinburgh Fringe, an audience member came up … and told us that the play made him ask more questions, as opposed to giving him answers. This was great to hear."
He continued, "Art has the ability – and the responsibility – to take people a little further down their path of engaging with the world around them."
Kelly explained that the play "reflects who we were six years ago, who we are today and what we think we 'could' look like in some version of the future." He and Bernbaum share much of their personal lives in My Rabbi and hope that audiences will be encouraged to do so also. "The live theatre experience creates a community, a group of people who have agreed to gather in one place. They bear witness, and thereby are able to feel involved – and culpable," said Kelly.
"From pub humor to the spiritual journeys to the guys' relationships with their fathers, there is something for everyone," said Bernbaum.
Zach Sagorin is a Vancouver freelance writer.
***
My Rabbi is in Victoria at Belfry Studio A until Sept. 28 (belfry.bc.ca/tickets) and runs in Vancouver at Firehall Arts Centre (604-689-0926 or firehallartscentre.ca) from Oct. 7-18 before heading to Saskatoon. For more information about the play, visit sumtheatre.com.