Bron Studios has won multiple awards for its work. (bronstudios.com screenshot)
Aaron L. Gilbert had every reason to be smiling broadly at the Toronto International Film Festival in September. The Burnaby-based producer had three film screenings: Welcome to Me (starring Kristen Wiig and Tim Robbins); Kill Me Three Times (starring Simon Pegg) and Miss Julie (starring Jessica Chastain and Colin Farrell).
"This is one of the top three most prestigious film festivals in the world, rivaling Cannes in terms of its importance to our industry," Gilbert said. "Having three there was pretty exciting. It's tough to get in, it's an honor to be there and it's a wonderful launching ground to create awareness of your film."
As a result of the TIFF screenings, all three of Gilbert's films are closing deals with American distributors. Welcome to Me (which also screened at the Vancouver International Film Festival to rave reviews) will be released in March, and the other two are also likely to be on the big screen in the United States and Canada over the next year, he said.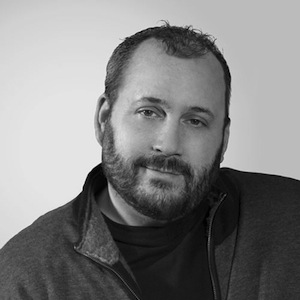 The 42-year-old from London, Ont., was studying at McMaster University when he had an opportunity to work in the music industry in 1993. That changed his life track, and Gilbert found himself moving between Vancouver and Los Angeles doing music management, managing artists and handling the international licensing of music. He credits his passion for the arts to his parents, Gloria and Joseph Gilbert.
"We've always been a family where the arts was important," he reflected. "My parents introduced me and my siblings to theatre and music and gave us an opportunity to see and do a lot of things. Today, my brother and sister are also active in theatre and arts, and our love for it comes from the introduction our parents gave us as kids."
Today, Gilbert is managing director of Bron Studios in Burnaby, which he co-founded with his wife Brenda in 2010, and where he wears many different hats. "Financially, I'm involved in putting the different pieces together for our films and with production partners, but I'm also very involved in all creative elements, such as finding a script, working on it and developing it, and selecting editors, directors of photography, talent agents, managers, casting directors and marketing people," he explained.
Bron Studios specializes in live action and animation, and the tremendous talent pool in Vancouver's animation industry makes this an excellent place to be, he said. "There's a very mature film and TV industry here, and tremendous incentives for tax and government support for the animation industry in Vancouver, but it's also about quality of life. I love the proximity to L.A. that Vancouver gives me and I often fly into L.A. for the day. This is as close to L.A. as I want to be!"
In the last few years, Gilbert has worked with Olivia Wilde, Will Ferrell, Helen Hunt, Jennifer Hudson and Julianne Moore, among many other Hollywood actors. "I've met such incredible, talented people, and to watch them perform just blows my mind," he admitted. "I'm often astonished by how down-to-earth the actors are and, in many cases, we become friends. Will Ferrell, for example, is an incredible guy in addition to being crazy talented."
Gilbert is actively working on several projects, one of them based on an original play about the inner workings of a Jewish family. Being Jewish certainly influences his decisions and the kinds of material he's attracted to, he said. "My parents have always been so active in the Jewish community and that's part of who I am and how I live my life, overall. I'm not in synagogue every Saturday, but I'm Jewish and culturally aware, and I know my roots. I'm definitely attracted to real-life stories about how Jews live in our existing world."
Gilbert is also particularly attracted to films containing serious thematic material. "A lot of films I've done cover difficult subject matters in ways that can be accepted by wider audiences," he explained. Welcome to Me, for example, is about a woman who is bipolar, while Decoding Annie Parker (2013) deals with breast cancer and heredity. "We want to approach difficult subject matters in a way that can be entertaining, but never preachy, to our audiences."
Recently, he partnered with Niv Fichman of Rhombus Media on the psychological drama Into the Forest, from Canadian writer/director Patricia Rozema. And, in October, he was in Shreveport, La., working on I Saw the Light, a Hank Williams biopic, in partnership with Brett Ratner.
Lauren Kramer, an award-winning writer and editor, lives in Richmond, B.C. To read her work online, visit laurenkramer.net. This article was originally published on cjnews.com.