Caitlin Wood and Alex Lawrence star in Vancouver Opera's The Marriage of Figaro. Jewish community member Leah Giselle Field performs the role of Marcellina in the production. (Emily Cooper Photography)
I am thrilled and honoured to have been chosen to lead Vancouver Opera into a new era," said Jewish community member Kim Gaynor when her appointment as general director was announced prior to the start of this season. "Vancouver Opera already has a long history of excellent productions and a well-deserved reputation for innovation under Jim Wright's exemplary leadership."
As part of its vision for the future, Vancouver Opera is holding an inaugural opera festival April 28 to May 13. The event features a variety of vocal offerings for audiences, as well as workshops and other activities.
"Opera seasons are planned years in advance, so this festival was planned long before I joined VO," Gaynor told the Independent. "However, I have brought 10 years' experience managing the Verbier Festival in Switzerland and I am using this experience to shape the festival-going experience here. For example, we will have lots of opportunities to follow the development of young singers, and for audience participation, two things which were very popular in Verbier."
Her resumé prior to managing the Verbier Festival includes managing director and co-founder of Austria's Festival Retz, administrator of London, England's Yehudi Menuhin International Violin Competition and head of marketing administration at London's Royal Opera House. She has worked at Les Grands Ballets Canadiens de Montréal, the National Arts Centre Orchestra in Ottawa, L'Opéra de Montréal and Canada Council for the Arts.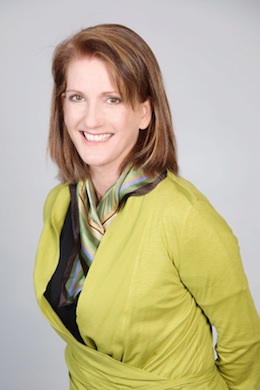 Gaynor, who was born and raised in Ontario, returned to Canada from Switzerland last year, arriving in Vancouver in September. She was here in time for another recent Vancouver Opera innovation – the smaller-venue, family-friendly production of Hansel and Gretel in November.
"Hansel and Gretel was a huge success with people of all ages," said Gaynor. "The whimsical, enthusiastic performances from our young artists and the wonderful puppets charmed everyone who came. I heard so many stories about young people being literally on the edge of their seats throughout the whole performance, and this could lead to a lifelong love of opera. One thing I learned was that the intimacy of the smaller Playhouse theatre really appeals to audiences. They want to be nose-to-nose with the performers – up close to the action."
The upcoming festival will offer more opportunities to get up close to the action, including a performance at Vancouver Public Library – called Opera Tales – featuring singers from VO's Yulanda M. Faris Young Artists Program, who the audience will have a chance to meet after the show. One of these singers is Jewish community member Leah Giselle Field, who also will be performing the role of Marcellina in The Marriage of Figaro. (For more on Field, see jewishindependent.ca/fairy-tale-reimagined.)
Among the other festival offerings are a video installation by artist Paul Wong, performances by vocal stylist Ute Lemper and Inuit throat singer Tanya Tagaq, an evening sing-along with the Vancouver Bach Choir, a film night, master classes for young singers, forums and discussions, preview talks and happy hours.
"We believe that the festival format will attract a new and younger audience who likes fast and furious action, because there will be something going on all the time during the 16 days of the festival," said Gaynor. "At the same time, we are convinced that our main-stage operas, Otello, Dead Man Walking and The Marriage of Figaro, will appeal to our traditional audiences, who may only want to attend for an evening or two. In our next season, 2017/2018, which has just been announced, we are offering a season and a festival, starting with the ever-popular Turandot in the fall and closing the season with a spring festival."
Further explaining why the festival concept is being embraced by VO, she said, "Festivals are, by definition, a celebration and people, in general, love to celebrate. We will not only be celebrating opera, but the human voice and all of its expression, from throat singing to choral. Festivals offer the chance to mingle and meet lots of other people who share the same passion. This chance to come together with like-minded people creates an atmosphere which is hard to create in a normal season. But I don't think festivals are a more attractive model, just a different model, and VO is in the mood for change."
One of the attractions of moving back to Canada was that Gaynor would be closer to her mom, who lives in Oakville, Ont. One of the appeals of moving to Vancouver was the opportunity to be outside. While circumstances have made that difficult so far, she has found other fun things to do around town.
"Honestly," she said, "it seems like it has either rained or snowed every day since I arrived (until about two days ago)! I am normally a person who loves the outdoors, so my highlights have been discovering the North Shore mountains and walks along the Seawall with my dog (a 3-year-old border collie). That was before I broke my leg badly at the end of January falling off my horse! I am also finding some great spots for brunch in my neighbourhood around Main and 12th, and have been discovering all of the fantastic cultural organizations in town."
Gaynor was born in Hamilton, Ont., but the family moved to nearby Burlington when she was six months old.
"We lived almost in the country in Burlington, in a house with a big yard with a small forest behind. More importantly, we were less than a kilometre from a horse farm, where I discovered my passion for riding. My father was a passionate amateur pianist and we had a baby grand piano at home. I got my love of classical music from him."
Gaynor's father was a Holocaust survivor.
"My father was one of the 10,000 Jewish children who escaped from Western Europe to England on the Kindertransport," she said. "He lived in London from 1938 until 1954, when he emigrated to Canada and met my mother, who is not Jewish. He even changed his family name, which was Geier, but sounded too German in postwar Canada and that, combined with his accent, was a handicap. So, he took the last name of his movie star idol – Mitzi Gaynor. Unfortunately, he died quite young, only 53 years of age.
"I know my father's life was in every way coloured by having lost his family in this way but, like many Kindertransport children, he spoke very little about it to his children. I learned much later, after his death, that a part of his family escaped Austria and made it to Palestine. I was able to find them and went to meet them in 1996. I have often wondered how life would have been different if I had been born and raised in a Jewish family in Austria, or in London. But I have close ties still to the family who adopted my father in London, and to his relatives in Israel and this has enriched my life immensely."
While she doesn't "practise any religious traditions in a formal way," Gaynor said, "I feel quite close to Jewish culture and traditions because of my family and friends, but also I have participated many times in Jewish celebrations, weddings, a few bar mitzvahs and even a bat mitzvah. I also remember some very poignant things from my childhood, such as my father criticizing my mother for not being able to make good matzah ball soup. Clearly, he had some things he missed from home!"
For festival tickets, call 604-683-0222 or visit vancouveropera.ca. For Tanya Tagaq tickets, contact Ticketfly at 1-888-732-1682 or ticketfly.com/purchase/event/1412206.