Taylor Pardell as Gretel and Pascale Spinney as Hansel in Vancouver Opera's adaptation of the classic fairy tale. (photo by Emily Cooper)
While Vancouver Opera is presenting the fairy tale Hansel and Gretel Nov. 24-Dec. 11, cast member Leah Giselle Field is living one of her dreams.
Field first moved to Vancouver from Calgary – where her parents had moved from Montreal the year before she was born – for an undergraduate degree in opera at the University of British Columbia. "I left for a two-year master's program in Ontario and then came back for my doctorate," she told the Independent. "I came back to Vancouver several times during those years away, so I feel like I've been a Vancouver resident for the last 14 years."
In fact, her connection to Vancouver goes back even further.
"Vancouver has always felt a little bit like home," she said. "After the war, surviving members of my maternal grandfather's family moved to Canada. My grandparents settled in Montreal, and my grandfather's sisters settled in Toronto and Vancouver…. Growing up in Calgary, my family would take road trips to Vancouver over spring break and in the summers, and the time we spent with my great-aunt and my mother's cousins' families was formative. Friends of theirs have been part of family events and celebrations for decades, and it's always fun to catch up during holidays. I've been part of the Congregation Beth Israel High Holiday Choir for the past few years and enjoy catching up with my BI family each fall."
Her professional experience includes appearing "in the title roles of Carmen and Julius Caesar, and as Marcellina in The Marriage of Figaro, Suzuki in Madama Butterfly, the Principessa in Suor Angelica, and Jennie in Maurice Sendak and Oliver Knussen's Higglety Pigglety Pop!" notes her bio. "She is a past winner in the Western Canada District of the Metropolitan Opera National Council Auditions and a 2015 semi-finalist in the Marcello Giordani Foundation International Vocal Competition."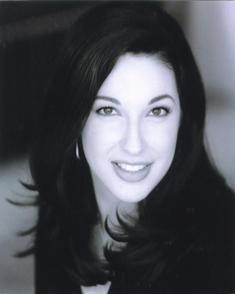 In Hansel and Gretel, Field, who is a mezzo-soprano, plays Gertrude, the mother. All of the principal singers in the show, including Field, are 2016-2017 participants in Vancouver Opera's Yulanda M. Faris Young Artists Program.
"My experience with Vancouver Opera so far has really been a dream come true," Field said. "I still have moments of disbelief that I get to do this every day, that I have the opportunity to work and learn with such wonderful colleagues within an organization that treats its singers with so much respect. The eight of us in the Yulanda M. Faris Young Artists Program [YAP] have become really dear friends – we had 'YAPsgiving' together last month (because Thanksgiving fell between Rosh Hashanah and Yom Kippur, I brought matzah ball soup, round challah with raisins, apples and honey, and honey cake) – and our bass-baritone always says, 'Goodnight, family,' on his way out the door.
"Being part of this production of Hansel and Gretel has been amazing…. We have exciting, fresh perspectives from the director, conductor and designers to work with, the stage management team has been incredible, and the performers are so caring and supportive. It has been exciting every day – seeing the show come together is such a thrilling experience."
Vancouver Opera is billing their Hansel and Gretel as a "family-friendly production" for ages 6-plus.
"There are all sorts of factors that make this production more family-friendly than our standard conception of 'opera,'" explained Field. "First, the subject matter is familiar: anyone who has heard the Grimm story – about the brother and sister lost in the forest who find a house made of sweets and outsmart the witch who lives there – already knows the foundation of our story.
"We're also performing an updated translation of the original libretto, so audiences will be hearing our story in English. [And] Hansel and Gretel is … an opera that involves child performers – we have a chorus of 14 children," she said.
"Beyond the traditionally family-friendly elements of the opera, we have the most incredible design concept enhancing our production. This is a larger-than-life, technicolor world that brings to mind the dream world Maurice Sendak's protagonist Max imagines in Where the Wild Things Are. This show is a co-production with the Old Trout Puppet Workshop, so costume pieces, the set, hand-held puppets and multi-operator puppet costumes help create this realm of 'everyday spectacular.' It's such a visually rich presentation that audiences of any age will be engaged by the complete realm of story they see and hear."
In addition, the new production has been shortened – it will run approximately two hours and 20 minutes, with one intermission – and the "youthful cast of emerging opera stars" will be conducted by 24-year-old Scottish-born conductor Alexander Prior. The original score by German composer Engelbert Humperdinck (1854-1921) has been adapted to suit the relatively small size of the venue – Vancouver Playhouse – and will be performed by "a 14-member ensemble of the Vancouver Opera Orchestra, which includes strings, woodwinds, brass, percussion, a saxophone and an electric guitar."
While Field's focus is classical music, she said she also has some musical theatre, folk, jazz and pop music in her repertoire.
"Some of the music I've performed most includes Yiddish songs I learned in elementary school," she said. "Whenever I can fit it into a program, I try to include 'Oyfn Pripetchik.' That's always been a special song to me. When we learned new songs in Yiddish class, I would sing them over the phone to my grandfather in Montreal. He'd always say, 'That's very nice, Ketzeleh,' but when I sang 'Oyfn Pripetchik' to him, he sang along. We had a party for his 90th birthday in 2010, and he got up to sing 'Oyfn Pripetchik' again with me then. I'm sorry to say he's declined significantly in the past few years, but we still manage a sing-along every now and then."
"Oyfn Pripetchik" is a song about a rabbi teaching his students the alef-bet, and it was written by Mark Warshawsky (1848-1907). In addition to folk songs, Field said that, since elementary school, she has "been interested in music and art suppressed under Nazism."
"My maternal grandparents are Holocaust survivors and interwar European culture provides a fascinating snapshot of life and art amidst tragedy," she explained. "Mary Castello, our pianist in the Yulanda M. Faris Young Artists Program, and I are beginning to plan a recital of suppressed music for the new year and hope to present it across the country.
"Jewish-Canadian composer Srul Irving Glick was commissioned by the CBC to write a song cycle for the great Canadian singer, Maureen Forrester," she continued. "He used the translated text of children's poems salvaged from Terezin for his cycle 'I Never Saw Another Butterfly,' and I had the honor of performing 'Narrative' from this cycle with pianist Richard Epp for UBC's honorary degree conferral ceremony for Elie Wiesel."
In addition to the recital planned for next year, Field said, "I'm looking forward to Vancouver Opera's festival in the spring, and getting to play the bad guy in a production of Puccini's Suor Angelica in Ottawa in February."
For tickets to Hansel and Gretel, call 604-683-0222 or visit vancouveropera.ca.