"Louis Brier is in a pivotal point in planning for the future through its redevelopment activities," said David Keselman, chief executive officer of the home and hospital. (photo from Louis Brier)
The Louis Brier Home and Hospital was started in 1945 by what was then the Hebrew Men's Cultural Club. The club dreamed of creating a home for Jewish seniors in Vancouver and, in 1946, opened its doors to accommodate 13 residents. Since that time, the facility has grown, changed locations and expanded its services. The Louis Brier is now home to 215 residents, is in contract with Vancouver Coastal Health and is part of a continuum of care known as the Snider Campus, which includes the Weinberg Residence next door.
"Louis Brier is in a pivotal point in planning for the future through its redevelopment activities," said David Keselman, chief executive officer of the home and hospital. "We are forging relationships with major funders, politicians and academic organizations to facilitate research and best practices."
Keselman, a registered nurse by training, has been working in the healthcare industry for almost 30 years. He has held a range of progressively more complex and complicated roles, and has worked across the entire spectrum of care – from academia, to acute care, home and community care, public health, and long-term care.
Over the last couple of years, Keselman has been leading the Louis Brier's efforts to become a leading force in elder care in British Columbia. To help achieve this goal, the Louis Brier Jewish Aged Foundation runs a biannual campaign to raise funds to support the Louis Brier's work and activities.
"Louis Brier offers a range of services across a continuum of care and provides assisted living services as part of the Weinberg Residence," explained Keselman. "With the exceptional and generous help of the foundation and with the auspice of a resident- and family-centred care philosophy, Louis Brier Home and Hospital offers a range of unique and significant culturally relevant programming … as well as recreational and rehabilitation activities that are available in very few, if any, other long-term care facilities, custom-tailored to the needs of the residents, their health goals and wishes."
Regarding this year's campaign, which started April 16 and runs to June 4, Keselman said, "Of course, we'd like to raise as much as possible. However, as this is a biannual campaign, the goal is to raise at least $1 million."
He said that, "with the support of the Louis Brier board and the foundation board," the home has been able to launch "unique and essential programs aimed at supporting the delivery of high-quality care, ensuring that we follow best practices and evidence-informed practice for the best outcomes. Examples of these programs are the quality and risk and resident experience portfolio, and the infection prevention and control practitioner…. We established both of these, signalling a significant change in focusing on the delivery of quality care."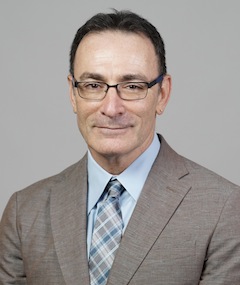 The Louis Brier has also continued to develop their recreational, rehabilitation and chaplaincy services. It has purchased a range of equipment to ensure its residents are safe, including wander guard alarms, and it has improved the library and updated the furniture in its lobby and lounge.
"We continue looking for opportunities to enhance the resident experience at the Louis Brier, and are planning to renovate the clinical space, with specialty services provided, such as, dental, ophthalmology and podiatry," said Keselman.
"There was also a significant investment in staff education and resident programming to ensure we deliver the best care possible and expose our residents to the best available resources, programs and activities," he added.
Although the Louis Brier does not currently have any vacancies, it also does not have a waiting list.
Access to the home's publicly funded beds is managed by Vancouver Coastal Health and, although Jewish residents do have priority for cultural and religious reasons, the beds are open to all elderly individuals who require the services and environment of a long-term care facility within Vancouver Coastal Health's catchment area.
The Louis Brier "is an organization that lives its vision and mission daily and without any hesitations," said Keselman. "And, despite limited resources, the Louis Brier can proudly say that its services, resources and activities are second to none while, through its foundation, board of directors, physicians, staff and leadership, it continues to search for ways to constantly improve and be a leader in elder care. I'm extremely proud of being the CEO and part of this organization."
For more information, visit louisbrier.com and, if you go to the bottom right-hand corner of the screen, you can submit a request for a tour.
Rebeca Kuropatwa is a Winnipeg freelance writer.