Several Vancouverites traveled to Siberia to see members of the Jewish community, which the Jewish Federation of Greater Vancouver helps support. (photo from Michael Moscovich)
Last September, a group of seven travelers representing the Jewish Federation of Greater Vancouver set off on an expedition to the far east of Siberia. Jews going to Siberia? Had to be a very good reason. And there was.
For more than a decade, the Jewish Federation, in partnership with the American Jewish Joint Distribution Committee (JDC), has been contributing to the support of Jews in need, wherever they may live in the world. Federation's Israel and overseas committee chose to help the closest Jewish communities in abject poverty and those are in Siberia's far east. Khabarovsk is the main city in the area and Birobidzhan is the capital of the Jewish republic, or oblast, of Russia. Jewish republic! Long story.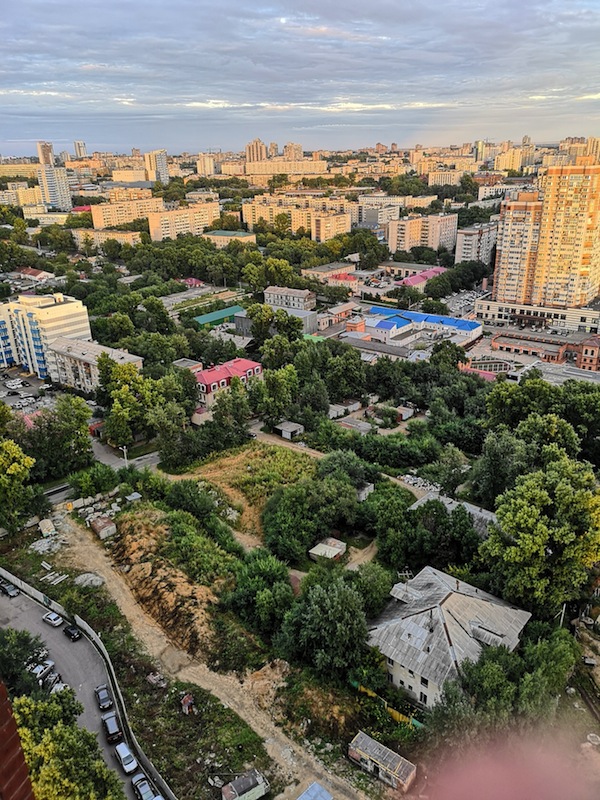 Khabarovsk is about the size of Winnipeg and the winters are about the same, only a little colder – when we were there in the fall, it was generally above 20°C. Birobidzhan has a population of only about 75,000 and both cities are located by very large rivers. Each has a new synagogue/community centre.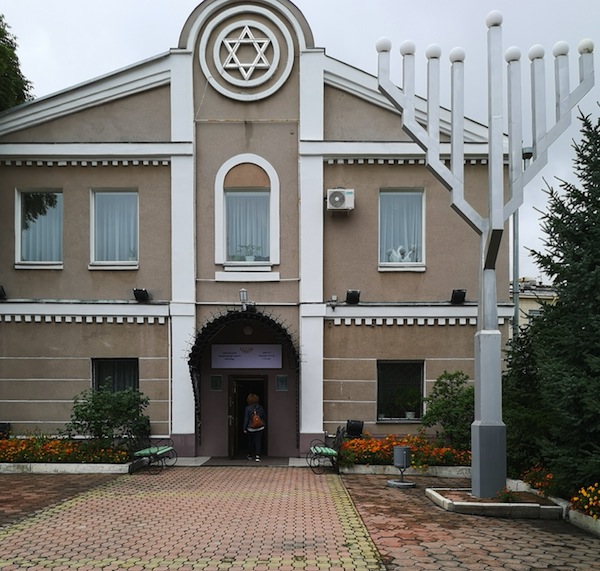 In Siberia, the younger people have jobs and seem to do well, but the pensioners are lost. Their pensions may have been adequate 20 years ago but the ruble has fallen to two cents. Their income is maybe $20 to $40 a month. Their choice is to feed themselves, heat their home or buy their medicines. Through the JDC, Federation makes it possible to do all three by supplementing their monthly income. It also supports people with disabilities who are unable to work.
I am a founding member of Federation and its Israel and overseas committee, and have visited Jewish communities in Poland, western Russia, Austria, Morocco and Cuba. No Vancouver representative had visited our Siberian partners before to see what we're helping to accomplish. The trip was very rewarding. We saw signs of the rebirth of Siberian Jewish life.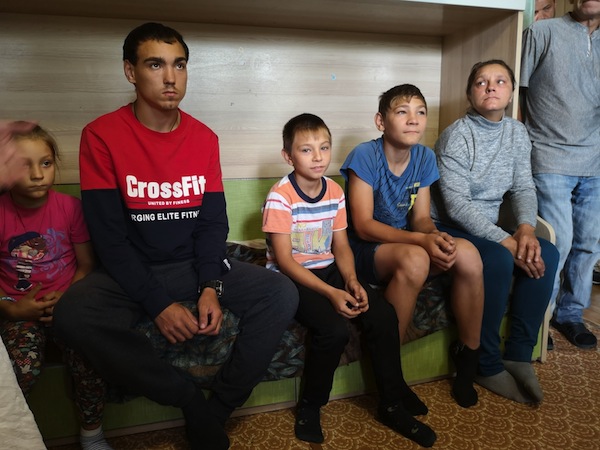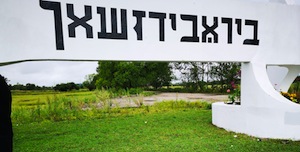 Most of the people we met were not English speakers, but we had enough interpreters that language was never a problem. We were also bonded by Yiddishkeit, though the community had had no Jewish education or ceremonies for decades, since Stalin decided to ban the Jewish part of the Jewish republic. No one even spoke a word of Yiddish – this in a place where there was a thriving Yiddish-based culture until the 1950s. But the street signs in Birobidzhan are still written in Yiddish and there are other symbols of Jewish life, such as a menorah on the monument at the train station.
During our visit, we joined in baking challot and delivered them to elderly widows. Upon entering one home, our hostess staggered and almost collapsed. Subsequently, whenever she looked at me she blanched and teared up. I asked what was the matter and she said I looked so much like her father it was like seeing a ghost. She showed me pictures of him and, indeed, he was a handsome devil and doppelgänger.
There are maybe 15,000 Jews left in the area. All have the option of relocating to Israel and most have. However, one guy returned, as there was no ice fishing in Israel. Another returned as a Chabad rabbi to lead the Birobidzhan congregation. A young woman came back to be with her grandmother. So many stories.
The elderly spoke to us of the war and survival. I asked what happens to the non-Jewish people in similar circumstances with no outside support. They just died, was the reply. We are truly saving lives.