It doesn't require a big community to make big things happen. It just takes a few good leaders. And Saskatoon's small Jewish community is a prime example.
JoAnn Jaffe is a University of Regina professor of sociology and social studies and leader of Congregation Agudas Israel's social justice committee. Raised in Dayton, Ohio, she described herself as "not the most observant person in the world, but not the least either – raised in a somewhat secular Jewish home, but with consciousness of Jewish ethics."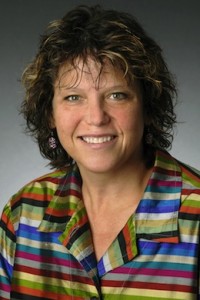 In 2001, she helped form a Jewish-Muslim dialogue group in Saskatoon. Through this group, members of the synagogue and a mosque decided to join in an effort to bring a Syrian refugee family to Saskatoon.
Jaffe and another Agudas Israel member, Willow Allen, took the lead on the Jewish community side. "At one point, as we started to hear what was going on in Syria, Willow and I started thinking that it would be really great if the Jewish community could sponsor a family," said Jaffe. "I also started hearing from other congregation and board members that they were very interested in doing this, too, so Willow and I attended a training done by the refugee sponsorship training program."
They soon began thinking about getting the Muslim community to join them.
"We put together a proposal and presentation to the board of the congregation," said Jaffe. "The board said they were very interested, especially if we could get the Muslim community on board. We see this as a value-added activity for us. Not only are we sponsoring this family – it is our ethical duty, what we are taught to do, welcoming a stranger and taking care of the needy – but, if we could do this with the Muslim community in Saskatoon, then we could build relationships, build the community, have each other's backs. If problems arise, we already have relationships with each other and know each other. We have a way of working together. After all, events in the wider world tend to pull us apart."
Once the Islamic Association of Saskatchewan accepted the invitation, it was a matter of putting together a joint steering committee with members from both communities in equal proportion. That committee would then work to involve other community members in all the different activities involved in sponsoring a family.
The joint committee – called Children of Abraham Refugee Sponsors of Saskatoon – decided fundraising should be divided between the two communities equally. Once that was decided, the synagogue was prepared to be responsible for the entire portion the Jewish community was to raise.
"They knew they weren't going to be on the hook for that entire amount, but that's a beautiful gesture of good faith," said Jaffe. "Then, we started. We set aside a fund at the synagogue called the Tikkun Olam Fund that is now dedicated to our family."
Earlier this year, B'nai B'rith announced in a committee meeting that they would match collected funds up to a total of $5,000. "There is a family here who owns a limousine service that, one evening, they took people around on tours of the Christmas lights and then donated all the money they made from that – $1,000 – and put that into our fund," said Jaffe. "We now have over $12,000. We are looking to raise about $15,000 to be in a comfortable place."
Further, the group is settling the terms of an apartment and continuing to mobilize their communities, with many people stepping forward to donate items for their home, clothing, housewares and more.
"It's amazing," said Jaffe. "Lots of people are volunteering to do tasks. Because we are hooked up with the Islamic Association, there are quite a few people who speak Arabic who volunteer to act as translators. One of the main people on our steering committee is originally from Lebanon, so, of course, she speaks Arabic as well. We feel like things are moving forward in a really great way. I feel optimistic about it. People are very dedicated to making this work."
The Syrian family being sponsored has five children, as well as another on the way. Four were born in Homs, Syria, while the youngest child (2 years old) was born in Amman, Jordan – an indication to how many years they have spent in a Jordanian refugee camp.
They will be here by the end of the month, said Jaffe. "They know who we are. We know who they are. They know we are here and are sponsoring them.
"The husband was born in 1980, so he's 35 years old, about. She [the wife] was born in 1988, so she's 27. Her birthday was a couple days ago."
Rebeca Kuropatwa is a Winnipeg freelance writer.