The Eureka Project, a Winnipeg business incubator is as innovative about its own financing and growth as it teaches future entrepreneurs to be. And, with the leadership of businessman Gary Brownstone, some of its partner companies are seeing returns in the tens of millions.
"The Eureka Project mandate is to help what I like to call 'passionate creators' of technology or widgets commercialize their inventions," Brownstone told the Independent. Clients include scientists, engineers and computer programmers who have developed or are developing some kind of new technology. Typically, clients have little or no business experience, which is where Brownstone and his team come in.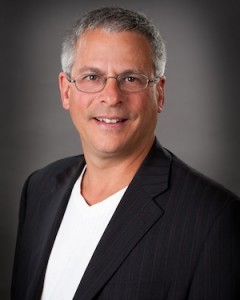 Brownstone gets involved in small, fledgling startups and manages them through the initial growth phase. "Our team has expertise with taking this technology to market: finding customers and helping the founder build companies around technology," he said.
"There are unique challenges in commercializing technology that make it different from other sectors, involving how to finance an idea, how to finance a company with no fixed assets (no buildings, land or equipment), which Canadian investors or bankers are really used to."
When Brownstone finished his schooling, he realized he had unique experience in working with companies undergoing rapid growth, growth that could be so extreme that it had the capacity to kill the company. Anticipating the potential in companies on the verge of major growth, Brownstone's approach was to step in to provide the professional management required to shepherd them through that phase. Once a company had managed to get through that period of growth, Brownstone would exit onto the next one. Brownstone has successfully been doing this for more than 20 years now.
"When I was recruited into this position, I saw the opportunity to do that over and over and over again – to help small companies through that first phase of growth, help get them on some solid footing for the future," said Brownstone.
About five years ago, he started becoming more aware of how Israelis have successfully built a knowledge-based economy.
Someone gave him the book Start-Up Nation by Dan Senor and Saul Singer, and Brownstone, who had spent a year in Israel after high school some 30 years ago, was confused. "I read the book and I thought, 'Are you sure it's Israel they are talking about? Now they are a tech powerhouse?'" he said.
Brownstone has, since that time, made an annual trip to Israel and is still amazed by what he sees. On those trips, Brownstone meets with people in Israel who run incubators like his, those in government, policy makers and academics, as well.
"I definitely have a strong respect for what they have accomplished in Israel," said Brownstone. "We've tried to bring a lot of those practices back here. I've gone there with senior government people both from Canada and from Manitoba to sort of open up their eyes to what some of the possibilities are if you take a similar approach."
Since then, Brownstone has used his understanding and connection to Israel to try and bring what he calls "some best practices and good policy advice" back to Canada.
"Ideas are easy and execution is difficult," he said. "So, a lot of companies, for a variety of reasons, will not succeed in actually commercializing their technology or not commercializing it to a degree that it's a viable business."
When someone comes to the Eureka Project with an idea, Brownstone asks three questions to determine whether or not they would make good clients. First, is the technology real? Second, is the individual (or team) capable? (Do they have enough talent? Are they coachable in terms of their own capabilities/capacity? What are their skill sets and backgrounds?) Third, he assess whether or not there is an identifiable market.
"In our line of work, because of the background of the people coming in the door, that's the question that they most overlook," said Brownstone about ensuring that there is an actual market for the product or technology. Many companies "look at the world as 'technology push' instead of 'market pull,'" he explained. "We try to turn that conversation around really early on. If you were to come in the door, we'd go through the three questions and satisfy ourselves that the answers are yes, yes and yes."
In terms of payment, Brownstone has developed a sliding scale wherein, at the beginning, clients can pay as little as a couple hundred dollars a month. "We really want to remain accessible to those that have the best likelihood of becoming [successful]," he said. "In order to do that, we try to keep our fees as low as possible, so that money isn't really a barrier for them working with us. So, we offset a lot of the costs of delivering services to our clients, because we build a very strong, broad base of support. We get financial help from the province of Manitoba [and] we get some financial help from the U of M. We've built a very broad sponsorship program, so that the corporate community supports us and our clients."
As the companies gain access to some financing and begin to grow, they hire on staff and gradually start paying more of the real cost as their finances allow. "It kind of puts the pressure on us to deliver what we promise we deliver when they come in the door," explained Brownstone. "If we are able to help them finance and grow their companies, they should be able to pay us a little bit more for what we do."
He said, "If someone from Vancouver called me and was looking for space, mentorship and local coaching, I might see if they would like an introduction to someone there who does what
we do, so they could have proximity." He added, "But the short answer is yes," to taking on Vancouver clients.
"Success begets success, so as people find out about the things that we do … a company we helped launch five years ago will probably do something in the neighborhood of a hundred million dollars in revenue this year," said Brownstone. "In Canada, that's a big deal. People from other regions hear about what we are doing and we find more and more we are getting approached from outside Manitoba. We don't want to turn anyone away, so we had to find ways to help those people.
"We don't use Manitoba taxpayer dollars to support other companies, but we do have partners and systems in place where we can deliver those services to other province's companies."
He added, "In a couple of instances, we've had companies who have relocated to Manitoba in order to work with us. There's a great ecosystem in Manitoba for these young companies in terms of government grants and tax credits, and organizations like ours that can support them."
The Eureka Project has developed an extensive network of companies and individuals across the United States, China, Singapore, South America, Mexico and as many as 30 other countries.
Rebeca Kuropatwa is a Winnipeg freelance writer.