Video Interaction Project coach Jenny Arevalo in action. (photo by Andy Reichsman/Ames Hill Productions)
With the ever-increasing number and variety of screens and gadgets grabbing our attention, pediatricians are asking us to take a step back. Some are even leading a counter-movement, warning parents and caregivers of the harm these technologies are inflicting on children.
Dr. Alan Mendelsohn, a general and developmental behavioural pediatrician, is an associate professor of pediatrics and population health at New York University's School of Medicine and Bellevue Hospital Centre.
"The American Academy of Pediatrics published a statement designed to help pediatricians and parents think about toys for their children, in an era where toys have really evolved," Mendelsohn told the Independent. "A very significant concern is that toys with bells and whistles, so to speak – with electronic gadgetry on the one hand or apps designed to engage children on the other – are likely to have very limited, if any, benefit to very young children."
Mendelsohn has been working to use the pediatric primary care centre to support parenting activities most likely to help children's development and school readiness. This has led to other programs, like Reach and Read and the Video Interaction Project, both of which teach parents the importance of reading and playing with their kids.
"We still have the same kinds of toys we've had in the past – simple, pretend kinds of toys," said Mendelsohn. "But, at the same time, digital toys have become a high level of focus and priorities for many families. And, that's in part as a result of the extensive messaging taking place about how electronics can be so important for children, and how apps and computers are going to help children learn."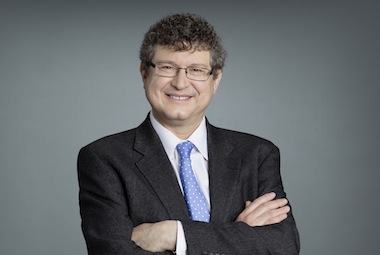 According to Mendelsohn, there is limited or possibly even no good scientific evidence that screens can be beneficial for children under the age of 2 – with the possible exception of video chats in which the screen is functioning as an opportunity for interaction with family members that otherwise would not take place.
At the same time, he said, there is extensive data documenting that electronic add-ons, and screens more broadly, have a great deal of potential for harm.
"This is true for children of all ages, but it's especially true for very young infants, toddlers and children who have not entered school yet … for whom that screen time … not only can lead to developmental challenges … but it can actually interfere with play and with parents being able to engage together with their children in the kind of rich, language-based interaction that advances children's development," said Mendelsohn.
The American Academy of Pediatrics recommends that children under 2 have no screen time, other than the aforementioned video chats. For children 2 and older, they recommend limiting screen time to one hour or less, and having that screen time be high-quality, i.e. educational, programming.
"This limited screen time should be used as an opportunity for interacting, rather than viewing it as an opportunity for babysitting, which is how it's often used and viewed by parents," said Mendelsohn.
"Parents using screen time as a distracter is not necessarily a bad thing…. The academy recognizes, and I think the pediatric community recognizes, just how hard it is to be a parent, especially of a young child. Parents spend the day working and come home to chores, housework and all kinds of things. Obviously, screen time can be very helpful to parents in that way. But, it's important that parents realize the potential for harm to their children – recognize that screen time is unlikely to be beneficial for their children."
Mendelsohn recommends that parents find opportunities to play with their kids and read books with them, as these activities are likely to improve their child's development and help create a positive parent-child bond.
"The important thing here is that excessive screen time, regardless of age, has the potential to lead to problems and challenges for children by interfering with their capacity to pay attention once they start school, as well as by causing challenges with their capacity to regulate their own behaviour and learn in school," said Mendelsohn.
Schools are using more and more screens and technology, and Mendelsohn doesn't condemn the use of screens and technology in an educational, monitored setting. Rather, monitored use should extend into the home.
"Parents face a great deal of challenges as they seek to do that," he said. "The important thing is for parents to be aware and to work, particularly as their children get older, to monitor their children's screen time and to interact with their children when screen time is taking place, especially higher quality kinds of programming.
"Equally important is for parents look for opportunities to turn the screen off … to have those opportunities every day, whether through reading books together or playing together – always aiming to have quality time."
Electronic games are not all created equal and those that are engaging and interactive, that foster playing with others – qualities many board games possess – are likely not harmful and might even be good.
"There are not clear answers," said Mendelsohn. "But, what is clear is that screen time can be overwhelming in time, and that parents have difficulty limiting it. Limiting and monitoring it is the key to having screen time be one of many components of a child's life as she or he grows into school age versus becoming the most prominent part of the child's life."
Mendelsohn suggested that parents ask their pediatricians for advice.
"Pediatricians are there as a resource for parents," he said. "Parents should raise these issues with their pediatricians, and they'll enjoy the conversations and guidance they receive."
Rebeca Kuropatwais a Winnipeg freelance writer.