Collect postal history and you learn not just how mail has traveled in years past, but also how people lived and functioned. Just ask Ed Kroft, a collector and historian of postal history from Israel who was recently awarded the 2013 Leslie Reggel Memorial Award by the Society of Israel Philatelists (SIP) for his outstanding contributions to Israel philately.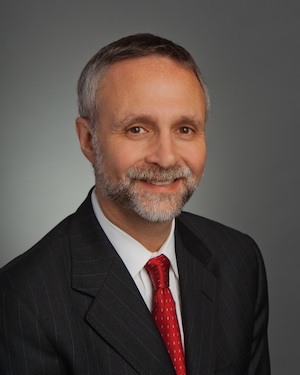 Kroft is a Vancouver tax lawyer and ardent collector of postal history who started collecting stamps at the tender age of 10. "My teacher at Associated Hebrew Day Schools in Toronto, Ed Deutsch, would bring his stamp collection to school to show us, and he focused on the stamps of Israel," he recalled. "We formed a stamp club at school and later, I worked at a stamp store to put myself through university."
Stamp collecting has changed significantly over the years, as many people have moved from soaking stamps off the paper they were used on, to collecting postal history and learning to understand the postmarks and information on the envelopes that contain those stamps.
"Postal history tells a story about how mail has traveled, which requires you to learn about the area, the population, how to read postmarks and envelopes," he said. "The beauty of collecting postal history as opposed to collecting stamps is that you're collecting different pieces of mail and trying to describe the history of the postal services."
In a room filled with bookshelves containing the vast collection he's amassed, Kroft has binders containing mail that originated in Israel but was destined for many different corners of the world, from New Zealand and Australia to South Africa, Argentina, the Caribbean islands, Brazil and Chile.
"As a Jew, I care about this because it's interesting to see where Jews were at that time," he said. "This collection gives me connections to Jewish culture and identity, Jewish history, geography, events, places, buildings and customs. This is part of our heritage, and we can't let this history disappear."
Kroft's collection of mail from the Holy Land dates from the 1870s to the present day. From one binder, he pulled out an envelope inscribed by Ze'ev Jabotinsky to one of his relatives in 1918, and another written to Jabotinsky by his mother. There's an envelope written by Captain Joseph Trumpeldor and another by Sir Moses Montefiore. While the letters are often no longer in those envelopes, the envelopes offer evidence about the passage of mail, Kroft explained.
The Society of Israel Philatelists is a nonprofit dedicated to studying and promoting Israel philately, with members all over the world. Kroft joined SIP in the mid-1970s and has been an active member ever since, currently serving as its president.
"My collection of Holy Land philately has helped me make many friends around the world who have common interests," he said. "It's taught me a lot about Judaism and brought to life things I learned when I was much younger."
His collections include the history of Rishon LeZion from settlement through statehood, 1882-1948, a history of prisoners of war in 1948-1949, and the history of the Carmel Wine Co., among others. Each one tells a story through postal history, a story about which Kroft is passionate, eager to learn more about and committed to teaching others. "I'm honored to win the award," he said. "The people who preceded me were extremely knowledgeable and great collectors."
For now, he is intent on keeping the future of SIP bright by spreading information about its members and their work, and he is hoping to attract new collectors to its ranks.
Kroft will be speaking on The Relevance and Enjoyment of Philately, the Hobby of Stamp Collecting, to Jews in the 21st Century, on Jan. 30, 7:30 p.m., at Temple Sholom Synagogue.
Lauren Kramer, an award-winning writer and editor, lives in Richmond, B.C. To read her work online, visit laurenkramer.net.