Mitch Joel is an expert in digital marketing, a sought-after speaker and an author.
Twenty years ago, the president of Mirum – a marketing agency operating in more than 45 offices around the globe, with more than 2,500 employees – was the editor of In Montreal, a newspaper geared to the university-aged set of Federation CJA. Among other endeavours along his media path, he was editor of two boutique music magazines and he co-launched Distort Entertainment.
Last week, Joel was one of the keynote speakers at the Call to Action Conference in Vancouver. His professional mission, he told the Independent, is to help companies "figure out how to transform their business in this digital world," while "taking large, complex, usually highly regulated organizations and brands, and helping them make a big shift."
In 2002, Joel joined digital marketing company Twist Image, whose clients included Home Depot, Microsoft, Fujifilm and other corporations and financial institutions. Three years ago, Twist was acquired by WPP, the largest marketing communications network in the world – worth $30 billion US – and it became Mirum.
To keep his proverbial finger on the pulse of industry trends, Joel uses a skill set honed early in his career.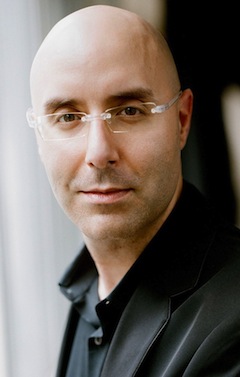 "My first real job was in journalism," he said. "A 'nose for news' doesn't just apply to journalists, it applies to life. It's a curiosity. It's not really satiable, so I can't imagine not having an entrepreneurial spirit, even if I was an entry-level employee."
In addition to having one's antennae always up, Joel encourages businesspeople to not fly solo, if they can help it. "Choosing that partner – making sure it's the right fit – is really critical," he said, noting that Mirum's corporate leaders complement each other in their abilities. "We each hate what the other one is doing," he said, with a chuckle.
Knowing one's strengths and weaknesses is important, and so is knowing to whom your product or service is directed, he said. Joel is less interested in making broad generalizations of any generation – be it boomer, Gen X or millennial – than on the type of consumer.
"Selling to moms is very different than if we are selling to healthcare professionals. Selling to healthcare professionals is very different than selling to a group you are trying to get to open a checking account," he explained. "I know a lot of people are making a lot of money on, 'How do you speak to millennials?' I think it is really hard to look at millennials and say they are a segment. You are talking about people of different gender, people of different interest levels, people of different education, people of different geography."
In addition to his speaking engagements and corporate marketing advising, Joel has imparted some of his advice via two bestselling books. His first, Six Pixels of Separation, was named after his popular blog and podcast, and his second, CTRL ALT Delete, was named one of the best business books of 2013 by Amazon.
In CTRL ALT Delete, Joel discusses "flow," a figurative time-management, three-legged stool, consisting of the personal, communal and professional. It's a balancing act with which the husband and father of three still struggles.
"I just try to make sure that there is a balance of that stool because, if one leg is shorter than the other, it's going to tip over," he said.
But that doesn't mean that work and family can't overlap.
"I don't consider it stressful to look at my inbox or think about a project when I'm not in the office. And vice versa, when I'm in the office, I might take off because there's something with my kids, or there's another thing I can do, and I can pick up on the work a little bit later," he explained. "I'm not 100% successful all the time at hitting that balance, and there are moments when that stool looks like it's tipping over dramatically. But, I'm aware of it and I think about it, and I focus on that – and I don't beat myself up over it."
Dave Gordon is a Toronto-based freelance writer whose work has appeared in more than 100 publications around the world.