Michael Schwartz of the Jewish Museum and Archives of British Columbia accepts the Award of Merit: Excellence in Community Engagement on behalf of all the partner organizations in the Cross Cultural Strathcona Walking Tour. (photo from JMABC)
The 2019 B.C. Museums Association Awards for Outstanding Achievement were handed out on Oct. 2 at the BCMA conference gala at Courtyard by Marriott in Prince George. The awards recognize institutions and individuals who have exemplified excellence in exhibitions, community engagement and innovation within the province's museums, galleries and cultural heritage community. This year, three Jewish community groups were honoured for their work.
The Vancouver Holocaust Education Centre received the Award of Merit: Excellence in Collections for its collections management system, which provides access to Western Canada's largest collection of Holocaust-related artifacts, survivor testimonies, archival materials and publications (collections.vhec.org). The award recognizes recent excellence in collections best practices, which may include innovative approaches to collecting, collections management, preservation, repatriation, collections-based research, dissemination and accessibility.
The Jewish Museum and Archives of British Columbia (JMABC), along with 16 partner organizations, including the Jewish Independent, received the Award of Merit: Excellence in Community Engagement for the Cross Cultural Strathcona Walking Tour. The award recognizes a recent outstanding success in community engagement, as demonstrated by ongoing participation of new audiences, new partnerships with community organizations, and supporting needs of the community through innovative programming.
Co-led by Carmel Tanaka and Michael Schwartz (director of community engagement at the JMABC), the walking tour celebrates the history of Vancouver Downtown Eastside neighbourhoods Hogan's Alley, Jewish Strathcona, Japantown (Powell Street) and Chinatown. The guided walking tour builds awareness of the contributions of early immigrant communities then and now. Originally conceived in celebration of Vancouver Asian Heritage Month and Canada's Jewish Heritage Month, the first series of tours debuted in May 2019.
With the theme of education, the route began at the oldest elementary school in Vancouver, Lord Strathcona Elementary School, referred to as the "League of Nations" for its multicultural makeup. When the triangle rang at the end of the day, school continued for many children in the form of nearby programs where students learned language and cultural traditions. Tour participants learned how these diverse communities interacted with one another in their common struggles, and how they were impacted by the urban renewal of the area.
The Cross Cultural Strathcona Walking Tour Working Group comprises Association of United Ukrainian Canadians; Benny Foods Italian Market; Dr. Sun Yat-Sen Classical Chinese Garden; Musqueam Elder Larry Grant (honourary advisor to PCHC-MoM and VAHMS); Greater Vancouver Japanese Canadian Citizens Association; Heritage Vancouver Society; Hogan's Alley Society; Jewish Independent; JMABC; Nikkei National Museum and Cultural Centre; Pacific Canada Heritage Centre Museum of Migration; Vancouver Asian Heritage Month Society's explorASIAN; Vancouver Heritage Foundation; Vancouver Japanese Language School and Japanese Hall; Vancouver School Board; Vancouver School Board Archives and Heritage Committee; Wongs' Benevolent Association; and Youth Collaborative for Chinatown.
Work is underway to reprise the program in spring 2020. For more information, visit youtube.com/watch?v=nJB3cdkh5yc.
***
After leading the Bayit in Richmond for the last five years, Michael Sachs has stepped down as board president, to spend more time with his young family.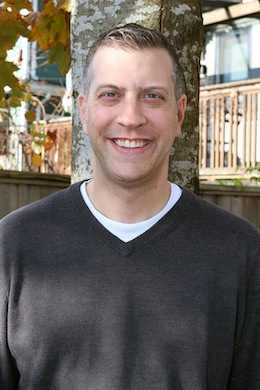 Michael's efforts and dedication have given members of the Bayit much for which to be grateful. During his tenure, Michael had a vision for how he saw the community and, as a man of action, he followed through. With a philosophy of engaging with everyone, he worked together with all of the Jewish organizations in Richmond and beyond, without ever losing focus that he was building a Bayit community.
Michael's stepping down from the position of president doesn't mean he won't continue to be involved in the Bayit. As past president, he will remain on the board of directors and continue to be a part of the Bayit's future.
Current Bayit board member Keith Liedtke will take over as the Bayit's interim president. He shares Michael's vision and sees the need for a strategic plan that will allow the Bayit to continue growing and filling the community's needs.
The Bayit thanks Michael for his contributions as president and for his decision to stay on as a member of the board.