Dr. Cirelle Rosenblatt (photo from pesachonthemountain.com)
The Stroke and Brain Injury Assistance Organization (BINA), based in New York, awarded Dr. Cirelle Rosenblatt their Brain Injury Leadership Award on Jan. 24.
Created in 2003, BINA provides guidance and support to thousands of stroke and brain injury survivors and their families. Dr. Rosenblatt has been involved with BINA since its early days.
Dr. Rosenblatt has worked as a neuropsychologist for more than 25 five years in a wide range of rehabilitation medicine settings. She is a sought-after expert in neuropsychological evaluation and therapy.
Dr. Rosenblatt trained and worked at leading facilities in the United States prior to moving to Vancouver with her family in 2003.
She founded and is currently the clinical director of Advance Concussion Clinic (ACC). Located in Vancouver and Surrey, ACC is British Columbia's only dedicated concussion clinic. She also serves as a consultant to national and Olympic snow athletes and teams, and other professional and competitive athletes.
Mazal tov to Dr. Cirelle Rosenblatt!
* * *
Alison Klein was selected to participate in the CBC Hot Docs Podcast Career Accelerator, which took place during the CBC Hot Docs Podcast Festival (Jan. 27-29). She was one of 70 emerging Canadian audio creators chosen for their innovative Canadian podcasts. Alison's show, The Self Advocate, was created to provide a forum to talk to people with cognitive disabilities who advocate for themselves. It can be heard on Co-op Radio 100.5 FM or coopradio.org, and is available on Spotify and other podcast providers.
* * *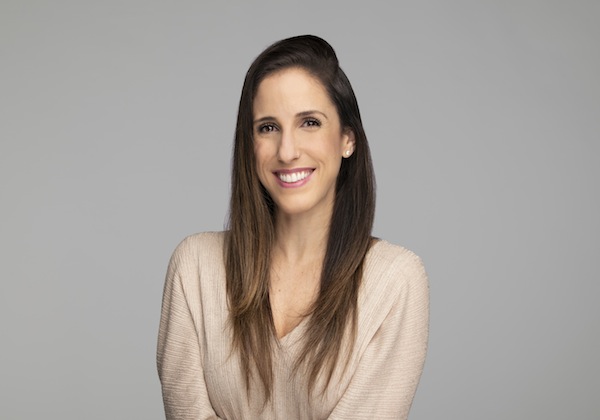 The board of directors of the Louis Brier Foundation recently announced the appointment of Ayelet Cohen Weil as the new executive director of the foundation. With more than 12 years of experience working in Jewish community organizations, both in British Columbia and in Israel, Cohen Weil brings an impressive background in nonprofit management, fundraising, strategic planning, community relations and development.
Prior to joining the foundation on Feb. 1, Cohen Weil held the position of associate director of community engagement at the Jewish Federation of Greater Vancouver, as well as manager of women's philanthropy and manager of major gifts for Jewish Federation's annual campaign. Her previous experience includes working in academia at the Interdisciplinary Centre Herzliya, as well as serving as managing director of Hillel BC. She holds a master's degree in public policy, conflict resolution and mediation, with international mediation certification and distinction from Tel Aviv University.
The Louis Brier Foundation has a broad perspective and commitment in fulfilling its mission statement, and raising funds to maintain and foster the well-being, care and happiness of the seniors of the Snider Campus, site of the Louis Brier Home and Hospital and the Weinberg Residence.
"This year, one like no other, and after more than 12 years of working in Jewish communal life and being exposed to the many facets of the fabric of our community, I have been pondering upon the vitality in embracing, more than ever, the value of caring warmly and worthily for our seniors, the ones who built our community for us in the first place," said Cohen Weil. "They are the living examples of our aspirations: the builders, the thinkers, the visionaries, the creators.
"I started working with the young generation in my years in Hillel and then at Federation across the community…. I truly wish to impress upon the younger generation how important this is for immediate family members and for the kavod we owe to our elderly. I would love to raise even more the profile of the centrality of this foundation in our community across all generations. This, for me, is thinking of the fabric of our Jewish community … in its full cycle and in its entirety. This is what excites me the most – to hopefully be able to contribute and create a large impact where it's mostly needed after what we have experienced in 2020 with the COVID-19 pandemic…. To now be part, as well, of ensuring that the physical, mental and spiritual needs of our Jewish seniors are met so that they have a life of dignity, fulfilment and happiness, which they so much deserve…. Anything that would bring an extra smile, a feeling of comfort and warmth to Jewish seniors in our community is never too much, and I am incredibly excited and humbled for this opportunity."