On March 2, Lianna Philipp and Michael Solomon were recognized with the Jewish Federation of Greater Vancouver's 2020 Young Leadership Awards, for their commitment and dedication to the Jewish community and the value of tikkun olam.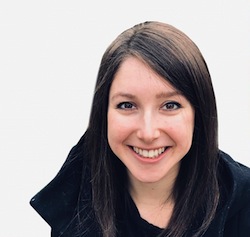 Philipp chaired Jewish Federation's Axis steering committee from 2018 to 2020. Her outstanding leadership and devotion to the community have contributed to Axis's many successes, and the implementation of programs that support Jewish Federation's strategic priority of engaging the next generation. Philipp continues her leadership with Jewish Federation as a member of the board of directors, the Axis steering committee and the Ben-Gurion Society donor group. She also serves on the boards of Temple Sholom Synagogue and the Jewish Museum and Archives of British Columbia.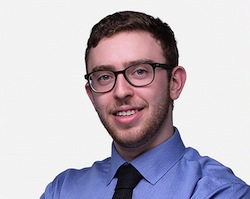 Solomon has been a driving force in the community as a dedicated volunteer with Jewish Family Services (JFS). In that capacity, he has made a tremendous contribution to several of JFS's most vital initiatives, especially during COVID, such as their food security program. Solomon serves as an ambassador for the Jewish community, bringing his positivity and organizational talents to staff and his fellow volunteers.
* * *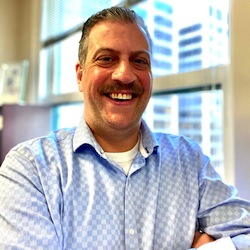 The Jewish National Fund, Pacific Region, has hired Michael Sachs to serve as its executive director, effective April 5. The volunteers on the recruitment and selection committee were Bonnie Belzberg, Harvey Dales and Jonathon Leipsic.
Sachs brings a great deal of experience as a community lay leader, most recently serving as the president of the Bayit and volunteering with the Jewish Federation of Greater Vancouver, Centre for Israel and Jewish Affairs, Tikva Housing Society, Kehila Society of Richmond, and others. He was recognized with the Jewish Federation's Young Leadership Award in 2017, as well as the Jewish Independent's 18 under 36 Award. Moreover, he brings a wealth of experience from the business sector, as he served as the vice-president of sales and operations for ERL Diamonds.
* * *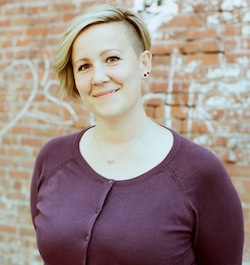 Janelle Zwarych is Jewish Family Services' new director of food security. Zwarych has a background in psychology and mental health. Most recently, she was the director of resource development and communications at the KidSafe Project. There, she was instrumental in creating a COVID emergency-response food program for Vancouver's most vulnerable children and youth, while also raising operational and emergency funds.