A German translation of the Talmud, and the first translation of the book ever completed by a single person, is now available on Sefaria, a free nonprofit online library of Jewish texts. The translation by scholar Lazarus Goldschmidt was the first German translation of the Talmud and was released in 1935. While it is used in German Jewish studies departments and universities, it had not been widely accessible to the general public until now.
A celebration of the release took place virtually on Oct. 24. One of the speakers was Penny Goldsmith, Goldschmidt's eldest granddaughter. Goldsmith is a longtime anti-poverty community worker in Vancouver, and owns a small independent publishing company, Lazara Press, named after her grandfather, who died a few months before she was born. She spoke of her grandfather's books, "beautiful typographical masterpieces."
"Grandfather was a type and book designer," she said. Among his books were literature and poetry, including a collection of poetry he wrote in his early 20s, in Hebrew, "a very unusual choice," Goldsmith noted, "as Hebrew at that time was reserved for religious study only."
Goldschmidt was a scholar of Near Eastern languages and, in addition to the Talmud, he translated other religious texts, including a Hebrew translation of the Ethiopic Book of Enoch and a German translation of the Koran. Born in Lithuania, he learned German at the age of 18. His translation of the Talmud took 39 years to complete and he continued to make revisions after publication. He was also a collector of rare books and his extensive collection is now part of the Royal Library in Copenhagen.
After the Goldschmidt Talmud translation became public domain in January 2021, a team of four led by Igor Itkin, a rabbinical student at Rabbinerseminar zu Berlin, integrated its 9,434 pages of text into Sefaria's free online library. The team's work included manually linking sections of the translation to corresponding Talmud texts in English and Hebrew/Aramaic already in the Sefaria library. The connections allow scholars, educators and others to navigate between the translations and connect them to the larger library of Jewish scholarship. The team's work was supported by a grant from the Rothschild Foundation Hanadiv Europe.
***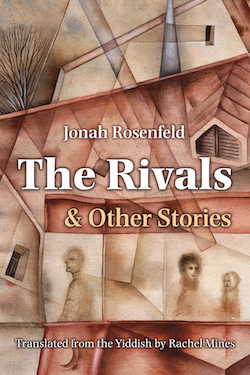 The Rivals and Other Stories by Jonah Rosenfeld, translated from the Yiddish by Vancouver's Rachel Mines – who recently retired from Langara College's English department – has been selected by the Yiddish Book Centre as one of its picks for the 2022 Great Jewish Books Club. The book is available through the Yiddish Book Centre's store and other online booksellers, including its publisher, Syracuse University Press, which is offering The Rivals at a 50% discount until Dec 1, 2021 (press.syr.edu).
Rosenfeld was a prolific and popular writer from the early 1900s until his death in 1944. Although his writing received critical praise, very little was translated into English until the publication of The Rivals. His stories foreground social anxiety, cultural dislocation, family dysfunction and the search for meaningful relationships – themes just as relevant today as they were to their original audiences. (See jewishindependent.ca/stories-that-explore-the-mind.)
***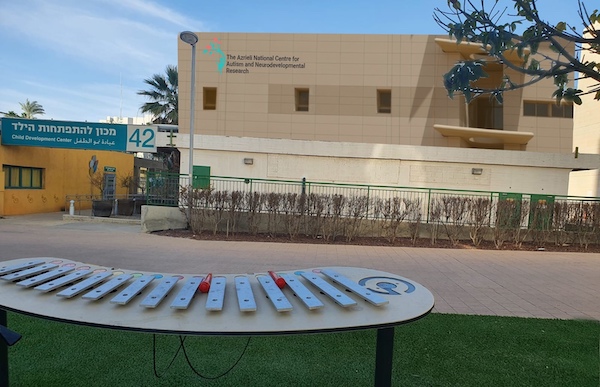 The Azrieli Foundation recently donated $15.6 million Cdn to the National Autism Research Centre of Israel, a collaboration between scientists from Ben-Gurion University of the Negev and clinicians from Soroka University Medical Centre (SUMC), both in the city of Be'er Sheva, Israel. The centre, originally established by the Ministry of Science and Technology, is dedicated to translational research that aims to revolutionize diagnosis techniques and interventions for autism and other neurodevelopmental conditions. In honour of the donation, the centre has been renamed the Azrieli National Centre for Autism and Neurodevelopment Research.
A dedicated facility inside SUMC will be constructed that will double the space for working with children with autism spectrum disorder and performing research. It will house genetics/bioinformatics, biomarker-detection and neuroimaging labs. Existing data collection will be expanded to many autism clinics throughout Israel, where multiple types of clinical and behavioural data, biological samples (e.g., DNA and blood samples) and neuroimaging data will be collected. This data collection will enable the rapid expansion of the National Autism Database, which will triple in size within five years. New faculty members, post-docs and graduate students, as well as scientific, clinical, technical and administrative support staff will be recruited to manage the data collection and sharing effort.
***
The Weizmann Institute of Science and Weizmann Canada recently received a donation of $50 million US from the Azrieli Foundation, to enable catalytic brain research with the establishment of the Azrieli Institute for Brain and Neural Sciences. A longstanding supporter of the institute, this latest donation adds to past philanthropic investments of nearly $30 million US by the foundation towards Weizmann research facilities and fellowships.
Weizmann's Azrieli Institute for Brain and Neural Sciences, which will be located at the Weizmann Institute campus in Rehovot, Israel, will promote the full spectrum of neuroscience research, from basic, curiosity-driven studies to translational work of high clinical relevance, with global impact. The donation will enable the construction of a new building that will serve as a hub for neuroscience activities, facilities and technologies.
The Azrieli Institute will focus on research in the development of neural networks; perception and action; mental and emotional health, positive neuroscience; learning, memory and cognition; the aging brain; neurodegeneration; injury and regeneration; theoretical and computational neuroscience; development of innovative neurotechnologies; and integrative brain disorders.