Janie Respitz's fascination with Yiddish, its history and its role in Jewish culture grew naturally. "My grandparents spoke Yiddish at home," she said in an interview with the Independent from her home in Montreal. "I knew Yiddish songs and expressions. I went to a Jewish school through elementary and high school and the more I learned about Yiddish, the more I loved it. By university, I took it quite seriously."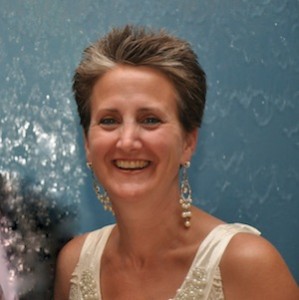 She immersed herself in the language, digging out the stories and songs, their roots and their creators. After finishing a master's in Jewish studies, she dedicated her life to teaching others what she loves best: aspects of Jewish culture, including Yiddish literature and traditional music.
Like Yiddish, the musical part of her identity grew organically, from a hobby to a second career. "I always liked music," she said. "I never set out to be a professional singer but I liked to sing and play my guitar. When I was a teenager, my grandma once invited me to sing some Yiddish songs for a group of her friends. They liked it. Some of them invited me to sing for their friends and so on. It just happened."
Forty years have passed since that modest beginning. Now, Respitz performs professionally, and people enjoy her concerts across Canada and abroad. "I never look for engagements," she said. "They find me. I performed in New York, South America, Israel and, of course, everywhere in Canada."
Yiddish language, Jewish culture and traditional music go hand in hand in all her presentations, encompassing academia and stage. She is a champion of Jewish folklore.
Any venue is good, as long as there is interest, she said, be it an auditorium at McGill University or a seniors seminar at a small community centre. She often incorporates songs into her lectures and workshops and sometimes even brings her guitar to her university classes. "I would come to give a lecture, and then people would ask me to sing," she explained.
"I like teaching culture and history through songs. For example, if I give a lecture about a Jewish lifecycle, there are songs for every occasion, for weddings and babies, joyful and sad. You don't have to understand every word in Yiddish to appreciate these songs."
She said she realizes that Yiddish and the cultural milieu associated with it are things of the past, like Latin, but that doesn't diminish her enthusiasm. "Of course, Yiddish will never become a spoken tongue again. It was a language of Eastern European Jews for hundreds of years, but that era ended with the Holocaust. Now, it serves those who want to know about our heritage."
The revival of interest in Yiddish has been going on in Europe and America for awhile. "Among my students are people of all ages and demographics," she said of the public's interest in the language. "People want to learn Yiddish for various reasons: out of curiosity, to preserve the memory of their grandparents, to learn history. Some non-Jewish people also want to learn it. And why not? Some Jewish people want to study Chinese. Why not the opposite? I know one Japanese man who wants to translate Sholem Aleichem into Japanese; he studied Yiddish. Students from such diverse backgrounds make for a dynamic learning environment."
Respitz endeavors to make every lecture and new course as engaging as possible for students, no matter their background. Spurred by her inquisitive nature, she conducts research about Jewish traditions, the history of people and places and, of course, Yiddish songs. "I try to find out who wrote them, when, why, where. The biographies of the poets and musicians. Who survived? Who perished in the Holocaust? If we don't preserve those songs and poems now, they might disappear forever."
At times, an entirely new course springs from her research. "I have a course on Russian Yiddish culture after the revolution. They had so many wonderful poets there." She even speaks a bit of Russian. "To study Eastern European Jews, you almost have to know Russian." Her sprinkling of Russian helped her when she traveled to Russia in 1981 on a trip organized by Canadian Jewish Congress.
"A group of us went to help the Russian Jewish refuseniks," she recalled. "We talked to them about everything Jewish, celebrated Rosh Hashana together, sang and danced. Some of them knew English, others could speak Yiddish or Hebrew, which they learned secretly. It was forbidden by their government then. I know Yiddish and Hebrew, English, of course, plus my rudimentary Russian. We could communicate very well. It was such fun. Unfortunately, we had to cut our trip short. There were some troubles with the KGB, so we had to return home a few days earlier than expected."
Even though she never visited Russia again, she often helps Russian Jewish immigrants in Montreal. "I introduce them to the Jewish culture through the community centre, and it's very gratifying. They want to know everything – from holidays to traditional food – and it wasn't always possible in Russia."
Another country with deep Jewish roots is Poland, and Respitz recently returned from a journey there. "I went to Poland as an educator with a mission from Montreal's CJA. My role was to bring the elements of 1,000 years of Jewish history in Poland to life."
She visited several cities during the trip. "It was a thrill to stand in front of ohel Peretz [the tomb of Yitskhok Leybush Peretz, known as I.L. Peretz] at the Okapowa Cemetery in Warsaw and talk about this great writer and tell one of his stories. Playing my guitar and singing, while our group danced in the historic, beautifully restored Lancut Synagogue, was a true testament to the fact that we are still here. Particularly moving for me was to stand in front of the home of great Yiddish folk poet Mordecai Gebirtig in Krakow and sing his songs. It was truly an unforgettable experience."
As she is an ardent partisan of everything Jewish, it's no surprise she participates in KlezKanada, the Montreal annual festival of Jewish arts and music. KlezKanada's goal is "to foster Jewish cultural and artistic creativity worldwide as both an ethnic heritage and a constantly evolving contemporary culture and identity." Respitz's songs and her magnetic presentations fit perfectly into such an atmosphere.
Vancouver Jewish community member Celia Brauer met Respitz at KlezKanada and was impressed. Brauer told the Independent, "Every year, for the last five years, I've gone to KlezKanada. I grew up in Montreal, speaking Yiddish. Yiddish is a rich language from our past. It gives us a taste of what was, a glimpse into the world that existed before. The trips to the festival felt like good shots of my ancestral culture. In the last two years, Janie taught a workshop there. I went to her workshops. She is very charismatic, has great knowledge of Yiddish and Jewish culture, music, writers. Nothing like that has ever been presented in Vancouver, and I thought that many people from our community might be interested in her stories. I wanted to bring her here."
Brauer contacted the Peretz Centre for Secular Jewish Culture and the Jewish Community Centre of Greater Vancouver and, together, they made Respitz's visit possible.
Respitz will be in Vancouver on June 4, 5 and 7 with presentations at the Peretz Centre and the JCCGV. For tickets, visit janierespitz.wordpress.com.
Olga Livshin is a Vancouver freelance writer. She can be reached at [email protected].