Election day for municipal governments across British Columbia is Saturday, Oct. 20. In Vancouver, advance voting opportunities are available until Oct. 17, from 8 a.m. to 8 p.m. (photo by Cynthia Ramsay)
Members of British Columbia's Jewish community have been involved in many pursuits over the decades. With some notable exceptions, few have pursued elective office. And this election continues the tradition. Of the hundreds of people running for city councils, school boards, regional district boards and the Vancouver park board, the Independent has identified only four members of the community running in the Oct. 20 elections, though there may be others. Here is a glance at their platforms and motivations.
Herschel Miedzygorski
Independent candidate for Vancouver city council
voteherschel.ca
Herschel Miedzygorski's priorities include clean and safe streets, increased night transit and more funding for the arts. He wants to deter real estate speculation and speed up permitting processes for middle-class homes.
Miedzygorski has had a career as a restaurateur in Vancouver and Whistler, running Southside Deli in the resort municipality for 25 years and being involved in food ventures in the city. He has sold his food interests and now represents Giant Head Estate Winery, based in Summerland, B.C., to restaurant clients.
"I was born and raised in Vancouver," he said. "My father had a secondhand store on Main Street for 60 years, it was called Abe's Second Hand. That was my mom and dad.… We all grew up on Main Street."
Miedzygorski has coached football and soccer and spends time at the Jewish Community Centre of Greater Vancouver. He was asked to run with a couple of the city's political parties, he said, but "I just want to be an independent voice."
Ken Charko
Coalition Vancouver candidate for Vancouver city council
coalitionvancouver.ca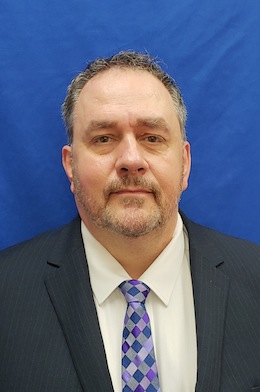 Ken Charko owns Dunbar Theatre. He is president of the Hillcrest Community Centre and a director of the Motion Picture Association. He considers himself a "champion of the arts."
"I'm very supportive of the arts," he said. Charko wants to make arts and culture more accessible to all.
He also seeks a line-by-line review of the city's budget and wants fair bylaws for hardworking people and small businesses.
"I've got good business credentials," Charko said. "I understand small business. I've been there. But I'm really going to try to focus on the arts and things that matter to the arts community."
He is running with Coalition Vancouver after breaking with the NPA because they appointed, rather than electing, their nominees.
"There is no party that completely represents all my views," he said. But Coalition Vancouver aligns with his approach to fiscal accountability and socially progressive outlook, he said.
Steven Nemetz
Independent candidate for Vancouver park board
stevennemetz.com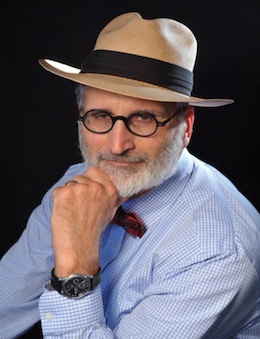 Steven Nemetz is running for Vancouver park board because the time is right.
"It speaks to me at this stage of my life – father, grandfather – and I grew up in the city," he said. "I grew up intimately familiar – because my father was a great outdoorsman – with these parks."
Nemetz is a lawyer and holds a master's in business administration and a rabbinic ordination. He created the "pop-up shul" Shtiebl on the Drive for the High Holy Days this year.
Having lived in various cities, notably New York, Nemetz wants to bring to Vancouver some ideas that have worked in other places. Inspired by the High Line, a park created from an old elevated railway in Manhattan, Nemetz suggests saving the Georgia and Dunsmuir viaducts (which are slated for demolition) and creating an elevated park in the space between them and extending that park east and west. A second High Line-style recreation space could work along the Broadway corridor, he said, incorporating transit hubs, Vancouver General Hospital and other existing assets.
He advocates a "privileges card" for city residents that would mean they pay no parking fees at any parks.
"There are 650,000 residents of the city of Vancouver," he said. "There are over 10 million visitors a year." A slight price increase for non-residents could offset the loss of revenue from locals, he said. "The residents of the city of Vancouver pay taxes. They support their infrastructure. They shouldn't have to pay more for the use of facilities that they primarily support by way of small nickel-and-diming, like parking at Kitsilano Beach and Jericho."
Nemetz looks at Mountain View Cemetery, 106 acres at the heart of the city, and sees potential for repurposing it to respectfully accommodate more living residents.
"We are not talking amusement park," he said. "It could be something very unique, world-class in a way, that's different."
Norman Goldstein
Richmond First candidate for Richmond school board
richmondfirst.ca
Norman Goldstein is a former Richmond school trustee seeking to return to the board.
"The best thing for all people, including the Jewish people, is an open, accountable government that adheres to the rule of law," he told the Independent. "The laws need to be crafted by caring, competent people, who understand that the strength of a society rests on how fairly and inclusively all citizens are treated. This is what I believe and this shapes who I associate with and trust politically."
His priorities for education include moving forward with the Sexual Orientation and Gender Identity (SOGI) policy passed by the Richmond school board.
"This has been, unfortunately, a very polarizing issue in Richmond," he said. "To my understanding, the opposition to SOGI is based either on misunderstanding what the policy says – please, read the policy – or on deep-seated prejudice that is not self-recognized as such."
Goldstein holds a doctorate in mathematics and taught and researched at the university level. He later completed a master's of computer science and spent 21 years at MacDonald Dettwiler and Associates in Richmond, retiring in 2013.
"The Richmond School District has had a long, proud history of inclusion," he said. "A major tool in this endeavour has been to integrate all learning levels into the same classroom. This socializes students to understand and appreciate each other."
Election day for municipal governments across British Columbia is Saturday, Oct. 20. In Vancouver, advance voting opportunities are available until Oct. 17, from 8 a.m. to 8 p.m. Advance voting dates and times differ by jurisdiction. More details are at vancouver.ca/vote or on the website for your municipality.