Canada is not a referee in the game of geopolitics, said John Baird, Canada's former foreign minister, it's a player.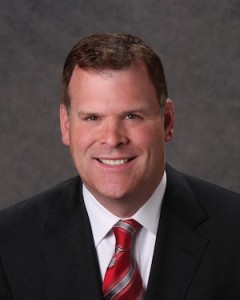 Baird, who will be honored at the Jewish National Fund's Negev Dinner in Vancouver on June 7, spoke of his admiration for Israel and Canada's close connections with that country in an interview with the Independent Sunday.
Responding to criticism that Canada has lost its place as a middle power or neutral broker, Baird insisted that is not Canada's role in the world.
"We are a player," he said. "We are on the liberal democratic team. We make no apologies for that."
He cited the Conservative government's role opposing Iran's drive for nuclear weapons and regional dominance. The impact this has had in the Arab world is misunderstood by many Canadians, he said.
"Our standing in the Arab world today is stronger than it has ever been," said Baird, speaking from Ottawa. "When I was foreign minister, we built good relations with the new government of Egypt, with the government in Iraq, with the UAE, the Saudis, the Bahrainis. We are widely respected among the political leadership. Yes, we have an honest difference of opinion with respect to our position on Israel. But when it comes to the Muslim Brotherhood, when it comes to Hamas, when it comes to Hezbollah, when it comes to Iran's nuclear program, Iran's material support for terrorism, when it comes to the Iranian-backed advance in Yemen … Saudi Arabia, Israel, Canada: we all share the same view. That's not understood very well in this country."
Baird said Canada is a world leader on child and maternal health, opposing forced marriages of girls, and supporting the rights of sexual minorities. Opponents of the government may have difficulty squaring their ideas of how a Conservative administration should behave with the record of the current Canadian government on issues of gender and sexual equality, but Baird says, "Look at the facts."
"Prime Minister [Stephen] Harper personally has championed child and maternal health," he said. "We've seen record investments not just in Canada but around the world because of his leadership. If you look at the leadership that I undertook with respect to young girls being forced into marriage, we became a leader in that. Canada followed the United Kingdom's lead on sexual violence in conflict, not just on policy but on programming. When you look at [United Nations' projects supporting] women, peace and security, we've taken a big role in North Africa. So, if you look at the facts, it's undeniable, particularly on the issue of women and girls. The Day of the Girl resolution was championed by Canada at the UN."
Advancing the rights of women worldwide is both a human rights matter and a determinant of societal health, Baird said.
"It's in our own interest to do so," he said. "It's not just about human rights. The stronger role that women can play in government, in parliament, in civil society, the more we can combat extremism and promote pluralism."
Reminded of a comment he made several years ago that, were he to leave politics he would probably go work on a kibbutz in Israel, Baird explained his respect for the Jewish state.
"I just have a passion for Israel, for its people, its culture, its history," Baird said. "For everything the Jewish people have accomplished in the last 67 years. It's really remarkable."
What the Jewish people have built from the ashes of the Holocaust, he said, is admirable.
"The strength and ingenuity of the Jewish people, what they've accomplished in science, technology, agriculture, the huge history, it's a remarkable accomplishment. What they've accomplished politically – a liberal democratic state in a pretty dangerous part of the world. The values that underpin the state of Israel, it's just a remarkable, remarkable achievement."
While Canada's foreign policy, particularly under Baird, has turned Canada into what is frequently called Israel's best friend in the world, the global attitude toward Israel remains highly negative, Baird acknowledged.
"We see far too much moral relativism," he said. "It has stunned me the amount of criticism that Israel gets in so many international arenas, whether it's the UN in New York or in Geneva … the UN Human Rights Council … others. On occasion it can be disappointing. It can be difficult to stand up against the rest of the crowd but it's important to do what's right. Canadians can be very proud that their government's taken the path less traveled. We've never been afraid to stand up and support our liberal democratic friends."
The former minister, who left politics earlier this year, speculated on where the animosity toward Israel comes from.
"I don't think everyone who is against Israel is an antisemite," he said. "But all antisemites are against Israel. I have great concern that we've seen, instead of people targeting the individual Jew, they're targeting the collective Jew, the Jewish state. These things cause us great concern."
Although he is moving into the private sector – he is working as a member of Barrick Gold's advisory board and last week was elected to the board of Canadian Pacific – Baird promises to continue to be an outspoken supporter of Israel and a critic of Iran's nuclear program and its support for terrorism.
Asked if he might return to public life as a candidate for the Conservative leadership when Harper retires, Baird deflected the idea with a flat "no" and refused, with a laugh, to elaborate.
Ilan Pilo, shaliach and executive director of Jewish National Fund, Pacific region, called Baird "a man of integrity and a true friend to Israel."
"JNF is grateful to honor him for his leadership on the world stage, for years of devoted service to the citizens of Canada, his dedication to the Jews of Canada and to the state of Israel," said Pilo. "Thanks to Baird's outstanding leadership, Canada has become Israel's most unwavering ally."
Baird returned the compliment.
"Canadian supporters of JNF can be very proud of the work they've done over the years," said Baird.
This year's Negev Dinner, which takes place at the Four Seasons Hotel, supports a project in the city of Sderot, adjacent the Gaza Strip. The city has been under bombardment by Hamas missiles for the last several years. The park and fitness facility will enhance life for the citizens and provide a "green lung" for the city.
Pat Johnson is a Vancouver writer and principal in PRsuasiveMedia.com.