Ruth Hoffman with baseball player Arthur Lusala, left, who today studies developmental economics at university, and coach George Mukhobe. (photo from Ruth Hoffman)
Vancouver baseball teens and their parents piled into the Rothstein Theatre on Sunday, April 19, for Opposite Field, a documentary by Jay Shapiro about a Ugandan Little League baseball team and its struggle to compete on the international stage.
The story caught Shapiro's eye several years ago when he learned about an American businessman, Richard Stanley, who was sponsoring Uganda's first baseball field and creating a Little League team. It was comprised of tenacious youngsters, many from poverty-stricken homes and unable to afford the most basic baseball gear. But the Ugandan team proved you don't need fancy equipment to be a winner. What they lacked in material possessions they more than made up for in determination and skill, eventually traveling to Poland in 2011 to play in the regional championships. There, they earned the right to compete in the Little League World Series in Williamsport, Penn., where they would have been the first African team in history to participate.
Bureaucratic red tape forced the cancelation of their trip, when visas to the United States were declined due to insufficient documentation. One player in Opposite Field explained that unlike most families in North America, who possess and protect important documents like their children's birth certificates, in Uganda this is close to impossible. Birthing clinics fail to record information and families struggling to feed their children have other priorities than obtaining and keeping the documents.
Enter Ruth Hoffman, a Vancouver accountant who heard about the plight of the Uganda Little League team in August 2011, not long after their visas were declined. A specialist in microfinance who has worked in Kenya and the Democratic Republic of Congo, Hoffman is a mother of three and well acquainted with baseball.
"My twin boys competed in Poland and their team made it to the World Series in 2006, something that became the highlight of their youth," she recalled. Her sons' trip had almost been canceled, too, as they were trying to fly to the United States at precisely the same time as the shoe bomber's failed attack was discovered, stopping most international flights. Hoffman recalled hovering at the airport among the reporters, waiting desperately to get onto a flight. Determined as they come, she told her boys' story to a reporter – that they were scheduled to play but couldn't get a flight out to their destination. It quickly garnered media coverage with surprisingly positive results. "British Airways put the boys and their team on the first flight [possible]," she said.
With this experience in mind, if there was anyone could change the plight of the Uganda Little League team, it was Hoffman. First, she called the mayor of Langley, B.C., as the team had been scheduled to compete at the World Series against the Langley Little League team. She suggested they bring the Uganda team to British Columbia to play Langley. After further discussions with Uganda coach George Mukhobe, it was decided that the Langley team would visit Uganda, instead.
Shapiro and his cameras were there for the January 2012 trip, as were three members of Major League Baseball, Jimmy Rollins, Gregg Zaun and Derrek Lee, who felt compelled to join the unique journey. Hoffman partnered with a humanitarian organization, Right to Play, which encouraged her to leave a legacy for what became known as the Pearl of Africa series. Together they raised $155,000 for this trip, funds used towards education of the Uganda team players, equipment, improvement and construction of baseball fields and a player transportation fund.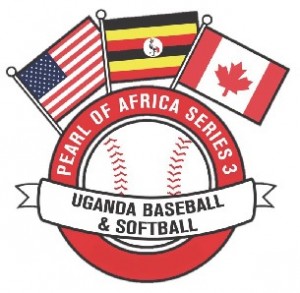 It might have ended there but that was just the beginning for Hoffman. In Part 2 of the Pearl of Africa project, she raised another $40,000 for the Uganda team, funds that helped train Uganda softball and baseball coaches. Her goal for Part 3 is to raise another $20,000 for the Uganda Baseball and Softball Association.
Opposite Field tells some of this story, focusing mostly on the time leading up to the Langley team's visit. Filmmaker Shapiro humanizes the team by focusing on individual members, their personal struggles and their motivations and goals. In the process, he takes viewers deep into Uganda, revealing a level of poverty unrivaled in North America. It's a beautiful story with a happy, or happier, ending, one that's still in the making.
View an excerpt online at opposite-field.com or look out for the entire documentary, whose Canadian rights have been purchased by CBC, on television.
Lauren Kramer, an award-winning writer and editor, lives in Richmond, B.C. To read her work online, visit laurenkramer.net.