Why would someone who had a "perfect" life trade it in for a different one? Fifteen years ago, I did just this. And, no, I didn't leave the husband or abandon the kids or take off to Fiji. I was a Canadian, secular, Jewish, urban, working mom with young kids, piles of laundry to do and diapers to change. Yet, something was missing; in those precious micro-moments when I had time for a small thought, I realized I wanted to learn how to teach my children values.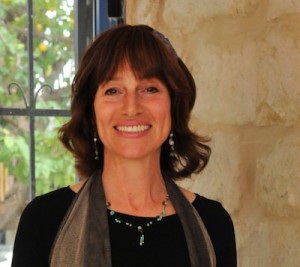 Yes, I had taken multiple parenting classes and workshops, enrolled my young kids in art classes, library groups and bought tickets for every cultural show that came to town. They saw Chinese acrobats, Balinese shadow puppets and the Bolshoi Ballet. It was all enriching, entertaining and cosmopolitan, but not substantive and enduring. Until I took a class taught by a rabbi – and then another. And another.
The wisdom they offered was enlightening, profound, inspiring. My husband and I learned more and more, diving into an enriched, exciting new world.
Before we could utter the words "shomer Shabbos," we had become Torah-observant Jews. We turned our lives upside down, even trading in a designer, ceramic kitchen sink for a kasherable version.
After a year, my family was 100 percent certifiably kosher and Shabbat observant. My husband and I enrolled our children in religious Jewish schools and we moved closer to the Orthodox shul. But we soon discovered that living in a Torah-observant community was more complex than wearing a head covering and going to shul. We also realized that our Jewish journey had only just begun.
We were ba'alei teshuvah (BT), newly Observant Jews. We had learned a lot and felt that we knew nothing, just like the light bulb joke that asks how many ba'alei teshuvah it takes to change a light bulb? Answer: is it allowed?
Is it? Can we do this? What will the neighbors think? Will our kids be accepted? I agonized over these thoughts and dreaded "Jewish geography" at the Shabbos table, fearing my past would be unmasked. I wanted to fit in seamlessly.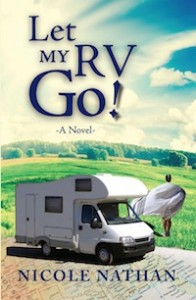 In our early BT days, we tried to belong in our new religious community, yet understood that we did not belong anywhere. Our secular friends and family shook their heads in dismay, labeling us crazy, while the religious Jewish community thought we were unusual. So, our close friends became other ba'alei teshuvah and, together, we would share inspiring stories, confide our blunders and insecurities and laugh out loud at our outrageous, most embarrassing mistakes. Those Shabbat meals spent with BT friends were funny, meaningful and stranger than fiction and, over the years, provided great material for my first novel.
Some of my BT friends molded themselves until they fit snugly into their newly adoptive Orthodox communities. And they felt fulfilled.
For others, myself included, it was not an easy fit, as I did not want to reinvent everything about myself; I just wanted a "kosher" version of me. I struggled with this for years and eventually decided to embrace my past and not hide from it.
Secular or religious, I learned that all Jews have something unique and important to contribute. Yet, we have to first respect each other so we can learn from one another.
Unfortunately, there is a disconnect and distrust between the secular and Orthodox communities, both in North America and in Israel. And, sadly, the Jewish people are a small, fragile and threatened nation. Now, more than ever, we must develop tolerance and respect, and reach out to support each other. As Rav Kook explained in his commentary Ein Aya, truth is built from different viewpoints and positions. Only this enriches wisdom and brings peace.
Forget Fiji. Life is a journey filled with countless opportunities to grow together. May we take the path that helps us understand our differences so we can respect each other.
Nicole Nathan is the author of the novel Let My RV Go!, a humorous, insightful look at becoming religious that seeks to bridge the gap between secular and observant Jews. It is available in paperback and as an ebook.