A scene from Mary Magdalene in Conversation with Lilian Broca, produced by Adelina Suvagau. Lilian Broca works as Mary Magdalene, portrayed by Adriana Villi, stands to her side. (image from marymagdaleneresurrected.com)
The Canadian Ethnic Media Association (CEMA) recently announced the winners of its 44th Annual Awards for Journalistic Excellence. CEMA asked Canada's ethnic media to enter their best work, and they did. An independent panel of multilingual media experts screened all submissions and the winners present a national showcase of Canada's best ethnocultural journalism from Vancouver to Halifax.
There were various categories of work for which the winners were recognized. In the documentary category, Adelina Suvagau of Vancouver was awarded for her work as producer of Mary Magdalene in Conversation with Lilian Broca.
Vancouver mosaics artist Lilian Broca, "in spiritual alliance with the biblical figure Mary Magdalene weaves a wondrous, animated and engaging tale recounting her long and arduous creative journey," notes the film's website, marymagdaleneresurrected.com. The director notes that the film is a cinéma vérité dialogue between Broca and the artist's subject, Mary Magdalene: "In the director's concept for this documentary film, Mary Magdalene travels from her ancient time to the present in order to meet with the artist in her Vancouver studio. The spiritual connection and personal bond between them, apparent in all mosaics in the series, is based on Lilian Broca's personal journal and her research on Mary Magdalene's varied representations over the centuries in art and in biblical literature."(For more on Broca's Mary Magdalene Resurrected series, see jewishindependent.ca/brocas-latest-mosaics.)
* * *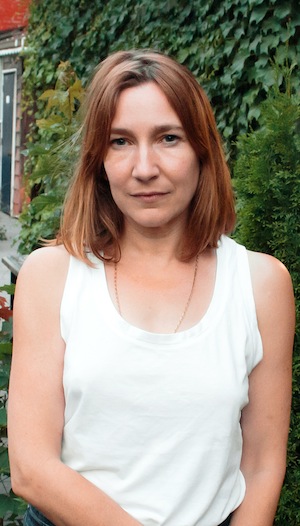 On Nov. 16, the Canada Council for the Arts revealed the 2022 winners of the Governor General's Literary Awards (GGBooks). Among the 14 best books published in Canada between Aug. 1, 2021, and July 31, 2022, were Pure Colour by Sheila Heti (Penguin Random House Canada) in the English-language fiction category and, in the translation (from French to English) category History of the Jews in Quebec, the translation by Judith Weisz Woodsworth (University of Ottawa Press) of Histoire des Juifs du Québec by Pierre Anctil.
"We are living in a turbulent social climate, marked by struggles against inequalities," said Simon Brault, director and chief executive officer, Canada Council for the Arts, in the press release. "We are confronted daily with many complex phenomena that are more worrisome than ever, including misogyny, gender-based violence, colonialism, racism, the search for identity, and mental health. These are but some of the contemporary themes that are explored by these brilliant GGBooks winners. Once again, I invite you to celebrate the immense talent of these authors and to take a look at these invigorating works that challenge, redefine and question moral and social norms."
The GGBooks winners were selected by peer assessment committees that followed a rigorous process to choose them from among the 70 finalists in seven categories, in both English and French. Each writer, translator or illustrator whose book is selected as winner receives a $25,000 prize. Publishers receive $3,000 to promote the winning book; finalists receive $1,000 each.
For a list of all the winners, visit canadacouncil.ca/press.